Cold War: the latest Call of duty game
As most gamers are aware of by now, there will be a new addition to the "Call of Duty" franchise coming out soon. The game is called "Call of Duty: Black Ops Cold War." This year the game is being made by the gaming company Treyarch. They are already well known for making some high quality additions to the Call of Duty franchise. Treyarch is planning on including some brand new content and concepts into the Call of Duty franchise whilst keeping some old elements from the most recent game, "Call of Duty: Modern Warfare." "Call of Duty: Black Ops Cold War" will be released November 13, 2020.  
A major piece of news Treyarch has announced is that they are going to bring back the popular game mode Zombies. A new feature is the ability for players to play with cross platforms and cross generation. Meaning that players who play on a PlayStation Four (PS4) will be able to play with players with a PS5, Pc and an Xbox. This will be the first time that this has ever happened in the franchise's history. Treyarch has also announced that every map in the Zombies game mode will be free. That means that players will not have to pay extra for map packs this game. On top of that, Treyacrh has added 3 big features in Zombies. One big addition is that in Zombies players now actually have an final objective, the gameplay is not endless. Death caused by the zombies is not the only way to finish the game now. You can now call in a rescue helicopter to save you and your teammates, ending the game.  
Another big addition to Zombies is scorestreaks. Players are now capable of calling in airstrikes or missile strikes to help attack the zombies. The last big addition is that you no longer have to start the game with just a basic pistol. You can now create a custom loadout prior to starting which gives you access to nearly any weapon you want!
One gamemode that is coming back to "Cold War" is Warzone. Warzone is a battle royale gamemode that you win by being the last man or team standing. Warzone will still be free in "Cold War" just like Modern Warfare. In "Cold War" you will be able to keep the same operator that you used in Modern Warfare. An operator is your character you can choose, some operators can be characters from the story mode in the game or they can be fictional characters from horror movies like the puppet from the Saw series. In "Cold War" you will be able to use all your guns and blueprints that you have earned in Modern Warfare. Treyarch will still add some new guns into Warzone but you will still be able to use your old guns. I have loved the zombies gamemode ever since Call of Duty Black Ops came out. One thing that I will miss is the old characters of the Black Ops series as their storyline had ended in "Call of Duty Black Ops 4".  
Despite not being available, the last "Call of Duty" game made by Treyarch, the campaign gamemode returns. The campaign mode is the story mode in Call of Duty. This campaign will be a sequel to "Call of Duty Black Ops." It will feature characters from previous games such as Frank Woods and Alex Mason. This campaign does have multiple possible endings based on the players decisions just like "Black Ops 2" and will be set in the 1980s. Treyarch has confirmed that there will be some returning maps. The maps that will be returning are Nuketown, Jungle, Summit and Shooting Range. The other returning game modes are as follows, Team Deathmatch, Search and Destroy, Kill Confirmed and more. Multiplayer in Call of Duty has always been fun and exciting to play. I absolutely love Multiplayer with friends. It is always good fun even when you are not playing with your friends. Being a big fan of the Black Ops I can not wait for the campaign. Campaigns have always been exciting and thrilling. Since this campaign is a sequel to "Call of Duty Black Ops" I can not wait to see what will happen with Frank Woods and Alex Mason returning to the game. 
That is everything you need to know about the new "Call of Duty Cold War". Personally I have always been a Call of Duty fan so I think this game will be great. I have always loved the Zombie game mode so I am very excited for it to return back to Call of Duty. Get the new game for $60 on November 13, 2020. You can get the game on disc in stores or online through Steam, the Playstation store or the Xbox store.   
Leave a Comment
About the Writer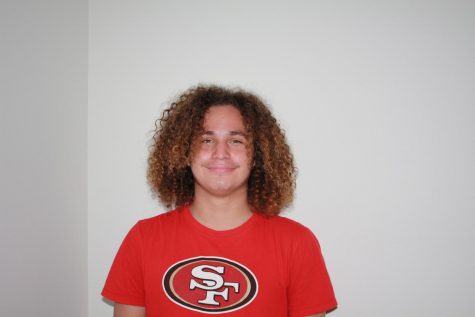 Enrique Alfaro, Staff Writer
I am Enrique Alfaro, I am a staff writer and I am a senior. I play soccer and I support the team Chelsea. I also support the 49ers and Warriors.