COVID's impact on the mental health of students
The COVID-19 pandemic has introduced a lot of drastic changes and stress in people's lives. While COVID-19 caused a devastating loss of life across the world, it also put a halt to schools all over the world. 
After an unprecedented break from school, students resumed school through distance learning. With this new and unfamiliar way of schooling came a lot of challenges. While it was the only safe way to learn, distance learning proved to cause a significant amount of learning loss for students. A survey of 941 U.S. educators, conducted by the Horace Mann Educators Company in February and March 2021, shows that more than 97% of educators reported seeing learning loss in their students and 53% of them noticed a significant loss. 
Quarantine has also taken a toll on students' mental health. Aside from difficulties with school, a lack of socialization due to quarantine measures has been detrimental to students' mental health. Students are spending a lot of time on their phones and a significantly lower amount of it socializing with others in-person. The C.S. Mott Children's Hospital National Poll on Children's Health, conducted in 2021,  at Michigan Medicine shows that there has been an increased usage of cell phones and social media and fewer teens are spending time with others in person. 64% of teens have been texting every day and 56% have been using social media every day whereas only 9% have been meeting indoors along with 6% meeting outdoors. This increased dependency on technology has additionally increased depression and anxiety rates.
 While quarantine has taken a toll on people, it is important to note that staying indoors is extremely important for safety during the pandemic.  Quarantine measures were taken for the safety of people and to control the scale of the pandemic. Going outside increases the risk of contracting COVID-19, so it is important to take all necessary precautions when meeting other people.
While anxiety and depression have always been present among teens, the pandemic exacerbated the situation with depression and anxiety rates reaching an all-time high. 36% of girls' and 19% of boys' parents noticed new or worsening anxiety in the children. 31% of girls' parents and 18% of boys' parents have noticed cases of depression. 
Parents have tried various strategies to help their children cope with the stress and anxiety of the pandemic but, unfortunately, another one of the side effects of this pandemic was withdrawal from families. A Mott poll shows 14% of teens isolating themselves and not communicating with their parents. 
"Just as young people are at the age of being biologically primed to seek independence from their families, COVID-19 precautions have kept them at home," said poll co-director and Mott pediatrician Dr. Gary Freed. 
Despite continued efforts from many parents, students' mental state is not getting any better.
Scientists have found that teens will be suffering from mental illnesses the most towards the end of the pandemic. With schools starting to reopen, students who have developed anxiety and depression are not only having trouble socializing, but they are also not doing well in school. The pandemic has become the cause of a vicious cycle in which students face stress and anxiety, making their academic performance poor, which in turn causes them even more stress and anxiety. It is important that with schools and facilities opening up, there is a strong support system for students. 
Fremont High School offers many resources for students to get help. To schedule an appointment to talk with Fremont's therapist, Deirdre Louie,  fill out this short form. There are also many resources other than those provided by FHS which can be found here.
View Comments (1)
About the Contributor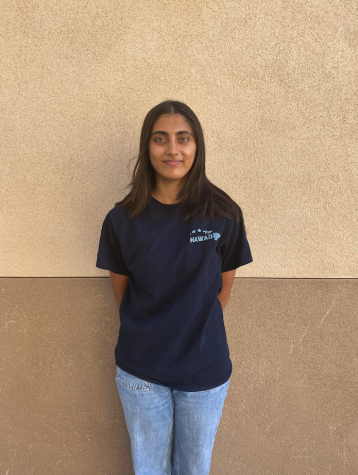 Smera Jain, News Editor
Smera, a sophomore, is an Online Editor. She enjoys painting, playing guitar and watching TV in her free time.