Cursive
The curly, loopy strokes of cursive writing may have been nothing more than a pain in elementary school, but it was once a symbol of status in society. In a time when computers and printers are easily accessible, this previously prominent art form is being forgotten.  
While cursive has been around for centuries, it was first taught in American schools in 1850, and students have continued to learn it for decades. However, in 2010, the United States introduced the Common Core Standards, no longer requiring students to learn cursive. With more people using keyboards over pen and paper, it is easy to see why many consider cursive to be irrelevant in today's high tech society. Currently, only 21 states still teach cursive writing in public schools; many feel that cursive is not a necessary skill in the 21st century. However, there are many benefits to learning cursive in and outside of school. Since there are no spaces between letters in cursive, it results in more fluid and complex hand movements, teaching students fine motor skills. For people with dyslexia and other learning challenges, cursive can help differentiate between letters that otherwise look similar in print. For example, "b" and "d" look very alike when printed, but quite different in cursive. The difference between the appearance of each letter can help emphasize the difference in the sounds it makes, which can help students become more familiar with words. This can lead them to become better spellers and higher test scores. This is backed by Columbia Missourian, who claim that learning to write in cursive improves the areas of the brain that are responsible for thinking, language and working memory. Forcing you to make new connections, this skill works similarly to learning a new language, triggering and stimulating brain synapses. 
On the other side of the spectrum, people argue that the time spent teaching cursive could be used to learn relevant core subjects. They argue that instead of wasting valuable time learning cursive, which would make children's already illegible handwriting even more difficult to read, students should learn important topics for standardized tests. 
The positives and negatives of learning cursive are still up for debate. There are currently numerous advantages to learning cursive, but it is possible that in a few years it will become obsolete. Whether it is worth the time learning penmanship is up for teachers to decide. 
View Comments(1)
About the Contributor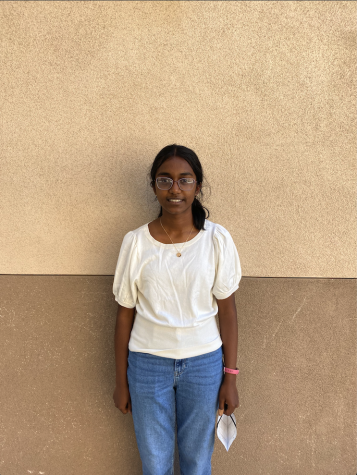 Pranathi Thalasila, A&E Editor
Pranathi is a junior and an A&E Editor for the Phoenix. She enjoys hiking, taking funny photos of her friends, and baking (though her attempts do not usually go very well). She also likes listening to Taylor Swift while writing her articles for Journalism.