Tech Talk: Women in tech
Recently, there has been an increase in discussions on the number of minorities in tech fields. According to Girls Who Code, only 24% of women pursue engineering, specifically computer science. Furthermore, only 3% of women of color are a part of the tech industry, according to Black Women Tech Talk. However, as the demand for software engineers increases, the need for diversity has as well. 
As a girl previously intimidated by STEM subjects and topics, I wanted to challenge myself to create change in the disparity of minorities in this field. I began to take steps to explore programming and by being a part of Fremont's FRC robotics team. As I continue to explore my interest today, I often notice the recurring issues of experiencing imposter syndrome and feeling intimidated when it comes to joining this male-dominated field. Although I have had the privilege of being in communities that are welcoming for the most part, many others in my position do not have the same experience. 
One of the reasons for this issue stems from the fact that there is a lack of minority role models in the tech industry. A majority of well-known tech CEOs in today's industry are males, as seen in tech giants such as Google and Apple. With only 5% of tech companies having female CEOs, according to a 2022 report by Equileap, it can be hard for students to find people to look up to for inspiration. Without representation, many give up on their passions in these competitive fields. This intimidating factor is a clear flaw, as not only are there very few women in the field, but they are also not as widely portrayed in social media and news. Much of the spotlight in the tech industry focuses on male engineers, muting the voices and experiences of women.
Gouri Kulkarni is a senior software engineer at Microsoft, who works as a part of the AI Cognitive services team, focusing on conversational language processing. As a woman who has worked in the industry for many years, she has faced her fair share of trials and tribulations.
"I [found] initially in my career that maybe I had to prove myself a little longer to get the same credibility," Kulkarni said. "But that's just my experience, it may not be every woman's experience, but as such I say that there is [an] imbalance of the number of males and females in the meeting rooms in our industry."
Kulkarni recounts her initial experience towards the beginning of her career and the challenges she faced. However, she advises younger students to not get discouraged. 
"It's okay to feel intimidated at the beginning, but you should also know that you should be confident in what you're doing. You should be confident about the things that you know, and about the things that you don't know but how much you're willing to learn," Kulkarni said. "I remember early in my career, and I think at the same time I was the only female engineer. My lead actually told me something that has stuck with me; he told [me] that the only dumb questions are the questions that you never asked. So don't hesitate to ask questions is what I'd say." 
While the issue of representation is slowly becoming more relevant and addressed, it is important that this field becomes more accessible and diverse with its growth and that everyone, no matter their experience level, should be welcomed into this industry.  
Leave a Comment
About the Contributor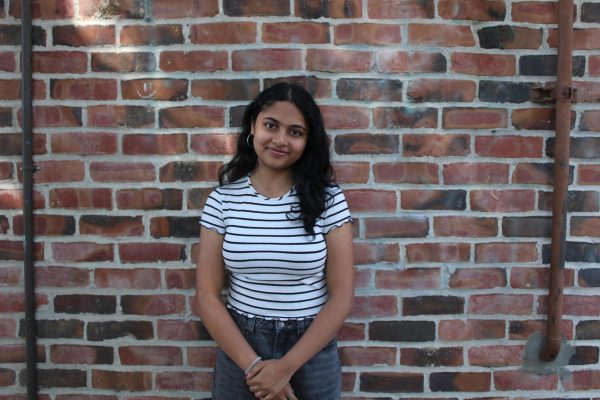 Shivani Mudhol, Opinion Editor
Shivani Mudhol is a senior and one of the Opinion Editors of the Phoenix. Unfortunately, she realized a lot less interesting than she really is when she had to think about what to write for this bio. Nevertheless, in her rare free time, she enjoys writing, baking bread, and singing random songs alone in her room. Normally, you can also find her either in a club meeting or listening to Spotify 24/7.