Fantastic Beasts: The Secrets of Dumbledore
The "Harry Potter'' franchise is quite possibly one of the most well-known and popular series of all time. With fans of all ages falling in love with this fictional world, it is easy to see why it gets so much attention. After the eighth movie came out in 2011, fans were dying to see more, which ultimately led to the spinoff series "Fantastic Beasts."
Two movies in this new series have already come out and it takes place several years before the events of "Harry Potter," but still in the same cinematic universe. The protagonist, Newt Scamander, is a former student at Hogwarts. On April 15, 2022, the third movie in the series, "Fantastic Beasts: The Secrets of Dumbledore" finally came out.
The story follows protagonist Newt Scamander, who is put head first into battle with Grindelwald (Mads Mikkelsen). The story starts out with Dumbledore, who reflects on making a blood pact with Grindelwald years ago. The pact forced them to never fight one another and if either of them disobey, they are both choked to death by their binding necklace. This was an act of love between the two and it was very exciting, especially for people in the LGBTQ+ community, to finally have more representation, especially in the Harry Potter Universe. 
Newt Scamander is forced to take the lead because of Dumbledore's pact. There is a magical animal called the Quilin who is a key part of the plot. The Quilin has the magic to decide whether a person is good or bad. It would also be used to decide who should be the world leader in the upcoming elections, which Grindelwald takes great interest in. Dumbledore then assembles a group of wizards, witches and a muggle in order to fight off Grindelwald so that he does not become the world leader.
This film was really entertaining and perfect for any fan of Harry Potter. There were many scenes that took place in Hogwarts which would give any fan a nostalgic feeling along with music that reminds us of the original franchise.
There is also a hint of romance for those who are fans of Queenie Goldstein and Jakob Kowalski or just romance in general; it definitely added to the complex plot. Seeing familiar characters and more of their backstories—for example, Dumbledore's—is always exciting.
However, at times the film was a bit confusing to follow, and it was difficult to keep track of everything going on in the plot. There were lots of characters thrown in and others from previous movies that were not there at all, which was a bit inconsistent. Nevertheless, this film was still very fun and entertaining—especially, for members of the "Harry Potter" fandom. 
Leave a Comment
About the Contributor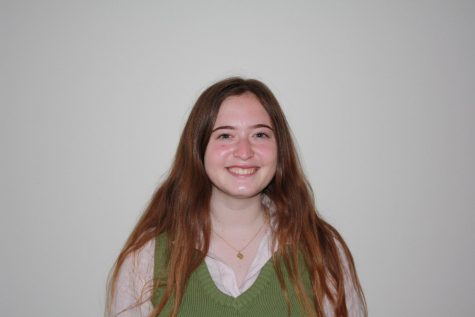 Natalie Wolff, Staff Writer
Natalie Wolff is a staff writer for the FHS Phoenix. She enjoys reading fantasy novels and watching movies. She loves to draw and paint along with singing songs that are way out of her vocal range.