Fergie makes a comeback
Fergie is making a comeback. Best known for her songs "Fergalicious," "Big Girls Don't Cry," and "London Bridge Fergie," she has been an extremely influential part of 2000's culture.  
Fergie appeared in the music industry in 1984. She began gaining attention in 2003 when she joined a musical group called the Black Eyed Peas, with will.i.am, apl.de.ap, and Taboo. Together they created countless hit albums like "Monkey Business," which was certified Triple Platinum. They also released "The End," which ended up debuting at number one on the Billboard 200 and included the number one hit song of 2009, "Boom Boom Pow". With Fergie, the Black Eyed Peas went on to win six Grammys and worldwide success. 
Fergie also had a solo career which earned her the title of Billboard's "Woman of the Year" in 2010. Her first album titled "The Duchess" scored hit after hit, making it one of the top 10 albums of 2006. After this success, she worked on her second album which did not get released until 2017. That album did not see as much success and Fergie slowly disappeared from the public eye. 
This year, Jack Harlow, an American rapper, sampled one of Fergie's songs, "Glamorous," in his own song, "First Class." "First Class" debuted at number one on the Billboard Top 100 Chart and now has 54.6 million streams. With the song gaining popularity, many people have started listening to Fergie, and she has been gaining more streams; specifically, people streaming "Glamorous" on Spotify for the first time. "Glamorous" streams have increased by more than 730% since the release of the song in early April. Her song "Big Girls Don't Cry" has also been gaining popularity recently on Tik Tok with over 879,000 videos made containing a clip of it. 
While Fergie has been out of the limelight for five years, she is coming back. Whether you decide to listen to her solo music or her work with The Black Eyed Peas, you definitely will not regret it. 
Leave a Comment
About the Contributor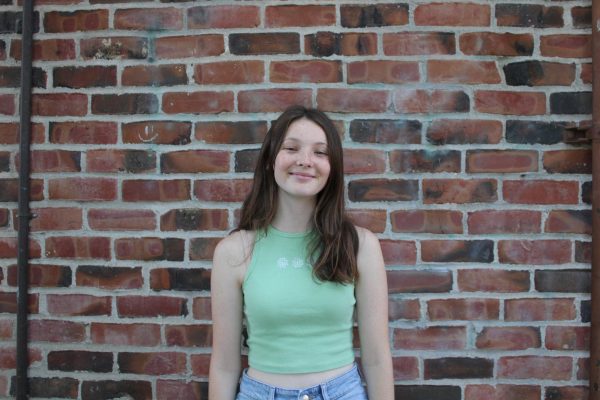 Abby Callahan, Editor-in-Chief
Abigail (Abby) Callahan is a senior and one of the Editor-in-Chiefs for The Phoenix. She loves to listen to music, read and watch sitcoms. In the future, Abby wants to travel across Europe.