FHS's Mr. Flores wins Murphy award
At the 56th annual Murphy Awards on April 9, 2022, FHS history teacher Leonardo Flores was recognized as the Sunnyvale Outstanding Educator of the Year by the Sunnyvale Chamber of Commerce. 
Flores has been teaching for three years, all of them at FHS. Before teaching, he was a paraeducator at Fremont. 
"My favorite thing about teaching is working with students," Flores said. "Being able to positively impact students is a great thing." 
Flores says he was not prepared at all to win any awards, so the win came as a positive shock for him. 
"I was on vacation when I got a call from Mr. Emmert, who told me that I had won the outstanding teacher of the year award," Flores said. "I was really surprised because I hadn't known that I had even been nominated for the award."
Flores had gotten feedback from his students during online learning about how they wanted to return to in-person learning. As soon as administrators started exploring the possibility of bringing students back, he lobbied to bring a cohort of his students back to campus. 
"I'd heard some people saying that they wanted to come back in person," Flores said. "So as soon as possible, I got a group of my students to come back in person." 
That lobbying led to Flores receiving the Certificated Teacher of the Year award for the 2020-21 school year and receiving the Outstanding Educator of the Year award.
David Cacas Macias, a junior at Fremont, thinks that Mr. Flores is able to connect to students in a meaningful way.
"He understands that not everyone is the same when it comes to learning in the classroom," Macias said. "Plus, he provides impactful help to all students."
"My favorite thing about Mr. Flores is how great of a person he is," Macias said. "He would always ask me how I was doing and make sure I was okay. He'd make sure everyone in the classroom felt safe." 
FHS Junior Kimberly Choy believes that Flores always wants his students to succeed as much as possible, and makes sure that what they learn is meaningful. 
"He always made sure that his teaching was related to his students," Choy said. "He made sure that his students were doing good not only academically but also outside of school. He would always make it a point to get to know his students." 
Leave a Comment
About the Contributor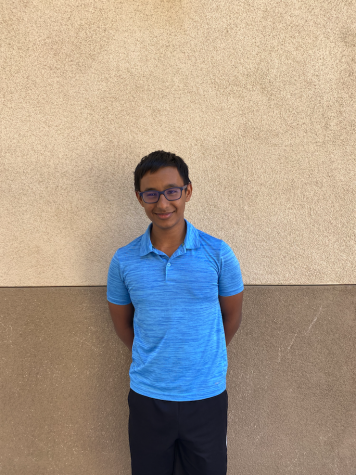 Neel Sharma, Sports Editor
Neel Sharma is a sophomore and Sports Editor for the Phoenix. When not avoiding doing his work, you can find him playing video games, yelling, or sleeping.