FUHSD Advocates group
2020 may be remembered as the watershed year for racial unrest in this country and potentially around the world. With the murder of George Floyd that occurred four months ago acting as a spark for the Black Lives Matter movement and numerous protests ignited in major cities and small towns. America once again was subjected to stories of police brutality, misuse of authority and the ingrained racial culture of the country. In response to protests and coverage of these events, numerous companies and administrations have taken accountability for their past and current actions concerning racial discrimination. Among the organizations that pledge to do better for African Americans and other racial minorities, stand the teachers and district members of Fremont Union High School District (FUHSD) Advocates for Change. 
According to the mission statement sent by the group in a letter to FUHSD Leadership, FUHSD Advocates "is a diverse, collaborative group of educators committed to eradicating racism and other types of identity-based discrimination at the individual, institutional and structural levels." Despite having the name of the district in the organization, FUHSD Advocates is reportedly not an official school program or committee.
"It's a group of disgruntled teachers, community [members] and school district personnel who are trying to talk about changes that need to happen systemically and systematically in our district," said an anonymous source. In addition to its goals of fighting racism in schools and the administration, the group is making demands for the district to accept the reforms. The demands include measures such as district-wide data collection, anti-biased and anti-racist hiring practices, anti-biased and anti-racist curriculum re-development and community systems of support for students and families. 
One catalyst that led to the founding of the group was the 2017 Monta Vista Kill List incident that involved students composing a list targeting Black students. The incident led one parent of a victim to file a lawsuit against the district. In response to the incident, advocates from all schools in the district except Lynbrook High School came together to discuss how the district could have better notified the school community.
"We came together because it's like, how did teachers not know about this incident? How is it that families are finding out in this way?" said an anonymous source. The group was further inspired by a letter directed to the city of Cupertino by the group "Dear Cupertino" in June, which accused the city of supporting an anti-black sentiment. Later that month, a letter was written on behalf of FUHSD teachers to the district asking for action on racial issues. 
Leadership in FUHSD Advocates is composed of rotating committees that include members based on their strengths. Meetings are facilitated by an individual for a week, who then assists the next leader in the week afterward. Committees are based around professional development, the collection of data, communications and community.   
An issue that the group is currently working to overcome is a lack of  People of Color (POC) advocates. An advocate suggests that potential members may be feeling reluctant to join for fear that the organization will be "a flavor of the month." In addition to the fear that the organization will no longer be topical, it has been suggested that POC are tired of educating their colleagues and peers about the struggles that they and many others have encountered for years. 
"We're tired of playing the game," an anonymous source said, "we're tired of explaining. We've been trying to tell you for a long time that there's stuff going on. But we've been stifled [and] we've been put in a place where our voices are not valued," 
Another fear of the group is that the district will not give enough assistance to keep the group alive.
An anonymous source shared, "It's one thing to say, 'Yeah, we'll support you,' and [there have] been meetings with [Polly Bove] the superintendent, but that still doesn't necessarily mean they have our back or are moving forward with agendas [or anything in addition]." 
Although FUHSD Advocates may be a new organization, they hope to stay around "as long as there is work to be done." 
"You can't fix these problems in one school year, as much as people may want for this challenge or problem to go away, it's not going to go away and it's going to take time. It's going to take a lot of time." An anonymous source said "So I don't foresee it going anywhere," 
Other efforts to address racial issues include an upcoming reading conversation club named Igniting The Truth or conversely named Interested In Tough Talks (ITT). According to FHS teacher Chary Salvador, teachers will read different materials based on topics such as race and LGBTQ+ subjects, while coming to terms with ways they can be addressed through classroom and personal change. In addition to ITT, FHS Principal Bryan Emmert is working toward the creation of a student-lead group that will represent the FHS student body with the goals of working against anti-racism.
 "I am working to make anti-racism the focus of my principals' advisory board this year," Emmert said in an email. 
Although FUHSD Advocates is composed of teachers and other adults, an anonymous source would like the student body to know that they also depend on the actions of students. 
"Keep on leading us by [your] example. It's because of you we're doing this because by the time you become our age to work, we want to make sure there's a space for everyone to work here and for everyone to see themself in the curriculum."
Leave a Comment
About the Contributors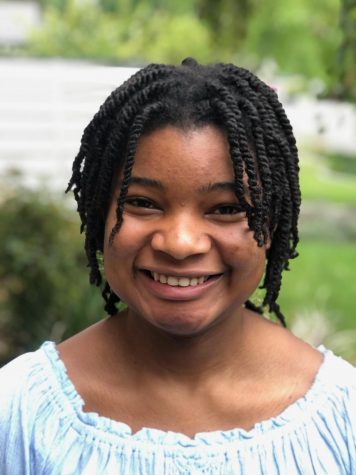 Audrey Hambrick, A&E Editor
Audrey Hambrick is a senior Arts & Entertainment co-editor for The Phoenix. She enjoys writing short stories whenever she doesn't have crippling writer's block. When she isn't wasting her time, Audrey enjoys making miniatures out of Sculpey polymer clay.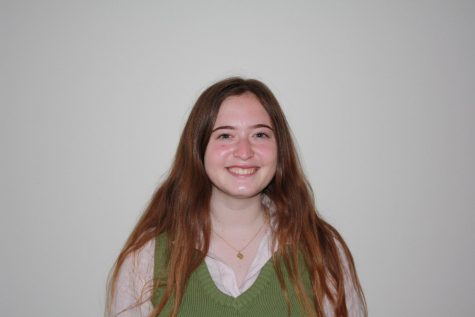 Natalie Wolff, Staff Writer
Natalie Wolff is a staff writer for the FHS Phoenix. She enjoys reading fantasy novels and watching movies. She loves to draw and paint along with singing songs that are way out of her vocal range.