FUHSD student activism leads to reform regarding sexual harassment curriculum
Generation Z is known for its activism. Regardless of the topic, this young generation seems to get their voices heard through various projects, clubs, protests and social media accounts. FUHSD students are no different. Over the past couple of years, student activism through social media, the creation of clubs and projects and meetings with district employees has led to a myriad of changes to the district's policies and curriculum regarding sexual assault and harassment. 
The FHS Phoenix began covering this topic when One, an anonymous FUHSD student, made an Instagram account detailing their experience with sexual harassment on campus and how the district dealt with it. Then, at the beginning of the 2020-21 school year, Advisory curriculum was announced to cover these topics, while student-led protests were going on throughout the district to raise awareness about the issue. Overall, there has been no shortage of student action regarding these topics, and it has directly led to change. 
FUHSD Title IX officer Trudy Gross has worked with many students who feel like the policy needs changing. For example, a student suggested adding an FAQ section to the website, so possible survivors could easily report assault or harassment. In addition, over the last year, there have been many changes made to the website to increase transparency. 
"I've had some conversations this year that have led me to update the [website], so either add a question to clarify something based on something a student asks me," Gross said. "I actually talked to some students a couple weeks ago about some questions to add."
Gross wants the information to be as easy to find as possible, which is why she has made changes to the website so frequently. 
Student feedback can also potentially lead to change in regards to Advisory, which covered sexual harassment and assault topics at the beginning of this schol year. There were presentations given and a student assembly with a guest speaker. 
"We have received feedback from students," FHS dean Connor Smith said. "We have taken it into account, and we try to adjust for future lessons. And in some cases, we even [can] recognize if we were in the wrong in any way. We're just all kind of trying to make our school one where everyone feels comfortable to be at."
An example of a student activism group is Project AAR, which stands for awareness, action and reform. According to their Instagram page, they are a coalition of FUHSD students devoted to the cause of taking action in regards to the issue of sexual assault and harrasment, specifically concerning reforming the education surrounding these issues.  Project AAR was created by these students around a month ago. 
"It was just the culmination of just seeing a bunch of FUHSD students post about their stories on Instagram and then us realizing that a lot of students don't feel safe on campus," FHS junior Sharada Mahesh, an outreach chair for Project AAR, said. "Because many of these incidents did take place in FUHSD campuses."
The project includes a petition citing that the FUHSD should take initiative in order to reform said education. After the petition reaches its goal (which is 500 signatures), the project plans to send an email to the district calling for change and to show that there is a lot of support to do so. 
"Along with that support, we would create a plan that would be different [than the current curriculum]," Mahesh said. "We would create our own plan: we would find different lectures, webinars that would not portray sexual assault or sexual harassment in a very black and white way. It would be like reforming the content."
This has contributed to the feedback regarding the specific content that is taught, especially during Advisory. In order to make change, Gross believes the ideology from students regarding these topics need to be reformed. 
"I think that that if there is a climate of acceptance around how men or women are talked about then it sort of [leads to students believing that] if I can talk about it, then maybe I can do it, and if I can do it, then maybe it becomes these violent actions," Gross said. "I think, similar to that, finding ways to kind of call attention to climate and train individuals on appropriate ways to be interacting."
In addition, Mahesh believes that there are other aspects that need to be taught in order to be more effective.
"I feel like we need to expand more on just the consent," Mahesh said. "We need to address that every incident is different for every person."
In some regards, the Advisory lessons can be considered a success, and a good first step, according to Smith.
"What we noticed the most [after the Advisory lessons] was students were reaching out to us in the climate office based on some of the lessons," Smith said. "We haven't seen any cases on our desks for a couple months now. Hopefully, that's more indicative of a positive culture."
However, Smith still recognizes there is still improvement to be made. 
"One area we didn't touch on yet, which is an area of focus I would like to touch on, is not just sexual harassment but gender equity, even issues of LGBTQ sexual harassment," Smith said. "[In addition], consent would definitely be an area we're going to cover more in depth."
Another example of something that has been edited based off of student feedback is the FUHSD website portion regarding the amount of time students have to report crimes of this nature. The Title IX policy, a federal law that prohibits discrimination on the basis of sex, states that students have six months to report their crime. Many activist groups, local and otherwise, believe that trauma can take a long time to process and survivors should have as much time as possible to report the crime. 
According to Gross, the district has to follow the Title IX policy, because that is something that comes federally, not a district policy. 
"[However], I have investigated things that are older than 6 months, [older than] a year even," Gross said. "I don't want people to read that and think they couldn't file a complaint." 
A sentence will be added to the district website regarding reporting these situations that states that a 90-day period following the six months will be allowed "for good cause."
Project AAR is not the only student activism group throughout the FUHSD, though. Monta Vista High School, following the popularity of #mvhsmetoo, has groups called Triple AAA, or Athletes against Assault, and GEP, which stands for Girls Empowerment Project. The GEP currently has a campaign happening which calls for the process of reporting to be easier to navigate.
"We have begun working with Triple AAA in creating an education curriculum," a member of Project AAR's Executive Team and Homestead junior Nicole D'Souza said. "The founders of GEP (Sachi Roy and Rachel Kim) are actually in Project AAR and we are working closely with them in communicating with [Gross] our concerns and thoughts about reforming the implementation of Title IX."
Overall, the increased amount of FUHSD student activism has led to changes with the website, as well as the advisory curriculum. Many students believe there is more change to be made, and any progress is a step in the right direction. 
"I think [change is possible] because I know the district cares a lot about the safety of its students," Mahesh said. "Those instances [of sexual assault and harassment] have happened on FUHSD campuses and knowing that will be a motive for the district to actually create change when it comes to the education. Doing that will make students feel more safe on campus."
Leave a Comment
About the Contributor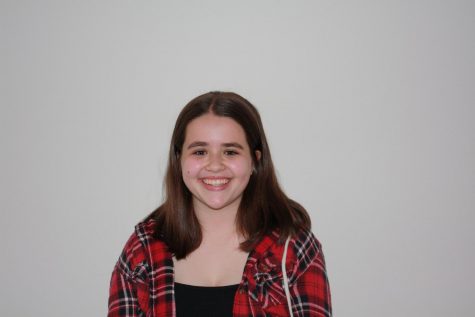 Emily Wilson, Staff Writer
As an Editor-in-Chief, senior Emily Wilson is one third of the Phoenix upper management.  She often jokes about being emotionally dependent on NBA basketball (go Nuggets), but she actually is, to a rather depressing extent. She thinks "I Bet You Think About Me" is the best vault song from Red (Taylor's Version).