Ketanji Brown Jackson: The New SCOTUS Judge
                 Over the course of U.S. history, it has been a devastatingly hard process for women to be confirmed into the Supreme Court, let alone black women. The sexism that has ruled the nation has denied many women the opportunity to represent this country. Yet, history took a drastic change on April 7, 2022. Ketanji Brown Jackson, was confirmed as the first black woman ever to be a United States Supreme Court Justice. Women such as Sonia Sotomayor have overcome these boundaries with hard work and determination, inspiring young girls across the nation. Now, it is  Brown Jackson's turn to do the same and show the nation why powerful, intelligent women should have a permanent place in the U.S. Supreme Court. 
                Jackson was born in the country's capital, Washington D.C., and had an active career in politics before her position in the court. From a young age, Jackson showed interest in politics, frequently joining her father in political discussions while he was in law school. Jackson has shown that she has got what it takes by her endless years of contribution to the U.S. government. According to the Committee on the Judiciary, she was confirmed by the Senate on a "bipartisan basis to serve on the D.C. Circuit" in 2021. Before that, she served on the U.S. District Court and was a public defender. She has been an active ally to the Black Lives Matter movement — one of the few supreme court members that has displayed consistent support. Not only has she shown support to the black community, but her alliance with undocumented immigrants, as well as fighting climate change, highly impacts the future of this nation and its values. Throughout her career, she has shown to look back to her past and truly fight for the injustices that many black Americans with aspirations have been forced to face. Past presidents and supreme court members have not been so vocal about their support to end systemic injustice as well as making border security humane. Jackson brings a new perspective to the court and has young girls all over the world watching the powerful change any woman can bring to the U.S. Supreme Court.
Leave a Comment
About the Contributor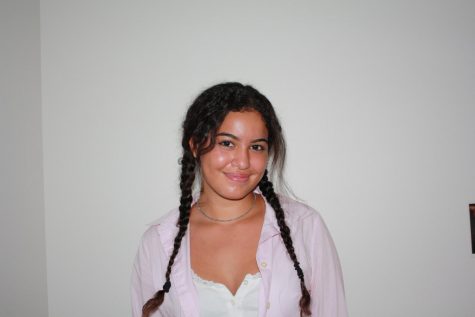 Vida Lashgari, Staff Writer
Vida Lashgari is a new and upcoming staff writer. A little bit about this fascinating person is that she loves to read, is a capricorn, and drinks her coffee black. Only black.