The Lost City Review
The highly anticipated movie, "The Lost City" was released on March 25, 2022 in theaters. Overall, I am not a huge fan of the history genre, but with the loveable characters, the movie was better and more comedic than I thought. The adventure, romance and comedy made the movie enjoyable to watch on repeat. 
The movie starts with romance novelist Loretta Sage (Sandra Bullock) having trouble writing a sequel for her famous book series while having to do press tours to sell her newest book with her cover model Alan (Channing Tatum). Loretta soon discovers that the novels she has written are far from fiction. 
She is kidnapped by Abigail Fairfax (Daniel Radcliffe), who has the goal of finding the lost city that Loretta thought was simply a made-up story. After some of her friends realize her absence, Alan travels to Loretta on his own to find out what is really going on with her. Before they know it, Loretta and Alan are stuck in the middle of a jungle, struggling to get back home before Abigail finds them.
Right off the bat, the movie began with jokes and funny insults between the characters. It felt like the actors were born to be in the movie from the amount of comedic energy there was. Even though some of the characters like Beth Hatten (Da'Vine Joy Randolph) did not get a large amount of screen time, they still stood out with their jokes.
Aside from the comedy, the mystery of finding a lost city that was believed to be purely fictional, was another aspect of the movie that grabbed my attention. Loretta and Alan developed a sweet romance as they traveled through the jungle, and I enjoyed watching it. The other characters like Beth and Abigail did have a lot of comedy, and also had the attitude that no matter what they would find some way to achieve their goals. 
Overall, "The Lost City" was a joy to watch. The actors were well-casted, and it was amazing to see their chemistry throughout the movie. The plot and the history explained throughout the story was really easy to follow and understand how the Lost City came to be. I highly recommend this movie to watch either on your own time or watch with others since this is an amazing family movie. 
Leave a Comment
About the Contributor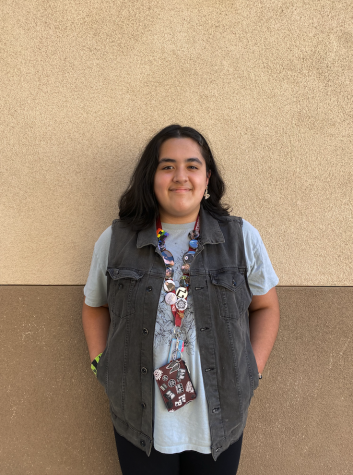 Victoria Duran, Staff Writer
Victoria Duran is a current senior staff writer in the Phoenix. In her massive free time Victoria loves reading fiction, writing, watching TV and movies, and listening to modern music.