"Milf Manor" offers primetime entertainment
TLC has a great new show "Milf Manor." The show  brings new, groundbreaking concepts to reality TV.
The core concept of "Milf Manor" revolves around mothers and sons. The show brings together a group of mothers who are out to date younger men, who happen to be the other mothers' sons. Every person is looking for a date; yet the age difference causes them to not want their mother/son to get laid with one of the older women/younger men. This adds defensive and offensive elements to the show's core which brings about strategy. Usually, in reality TV, a person goes full throttle in pursuing someone they like. However, here, with everyone having a relative in the house, dating is much more dangerous. Dating either party comes at the cost of dealing with their counterpart. If either a mother or a son is offended, then the opposite is off the table for dating, which makes the dance of flirting all the more interesting.
For example, in the show, there is a man named Jose, who, by the show's logic, is "super hot." This attracts the attention of one of the mothers named Kelle, who then proceeds to pursue Jose. This alerts Jose's mother, Pola, which prompts her to defend her son. Because Kelle did not account for the strategy of Milf Manor, she lost her chance with Jose. She pushed too far on the offensive side, which offended Jose's mom and, in turn, him. This goes to show the delicate balance of playing it cool and getting what you want.
There are many more examples of this balance in strategy between offense and defense in pursuing a person. Push too far and you become Kelle, but be too defensive and remain single. This dynamic sets "Milf Manor" apart from other reality TV shows.
Leave a Comment
About the Contributor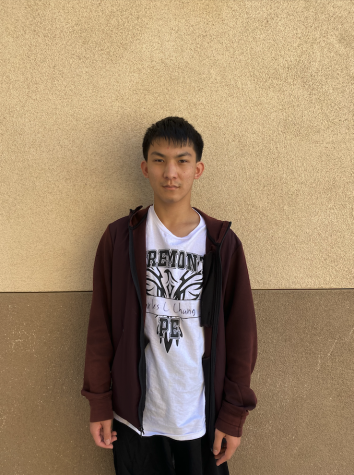 Charles Chang, Alum
Hello, the names Charles Chang and eating two-weeks worth of lasagne is my game.