Netflix Movie Review: Jingle Jangle: A Christmas Journey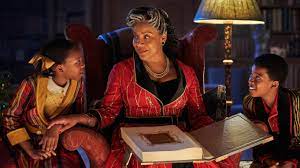 The movie, Jingle Jangle: A Christmas Journey came out on November 6th 2020. This movie is a musical about an amazing toy maker named Jeronicous Jangle who is not as joyful as he was before. He doesn't make toys anymore and only fixes things for other people. Throughout the movie there is a lot of singing and dancing, however the songs are spaced out so there is more storytelling than singing. The characters in this movie are Jeronicous Jangle who is played by Forest Whitaker, Gustafson who is played by Keegan-Michael Key and Delacroix who is played by Hugh Bonneville. Jingle Jangle has an all-black cast in a Victorian time setting.
However, the creator of this movie had a hard time making it and it took around 20 years to finally make. 
"He wanted to create a musical with all the whimsy and wonder of the Christmas spirit as seen through the eyes of a child. The problem was he wasn't a child. 'I was 32 when I started writing it," said David Talbert, the director 'I couldn't quite access that POV authentically.' It wasn't until the birth of his son Elias, who's now seven, that Talbert began to gain the perspective he needed—not to mention get feedback on some of the toy characters in the film" (FastCompany). 
He needed a child's perspective for the movie since it was hard for him to imagine things as a kid would, given his age.
In the movie there are moments that bring out the child in everyone, some scenes were when Jeronicous could see things no one else could, when Journey and Jeronicous bonded and got into a snowball fight with some of the other kids in town and when Journey welcomed all the possibilities and truly believed she could do anything.
There were amazing parts to this movie, besides it being a musical. There were animations in between the live action parts which made the characters look like toys, it was mainly live-action with some animation as well. Some parts of the movie were funny and the costume choices for each character were very creative. Since they were in Victorian time they had old-fashioned outfits, but newer pieces were also added to the hair styles of certain characters. These added details brought originality to the scene.
Jingle Jangle is a great family movie and it shows that women can do anything a man can do, it also shows that no matter how old someone is they can still believe in magic. I would rate this movie as a 5 out of 5 stars.
Leave a Comment
About the Contributor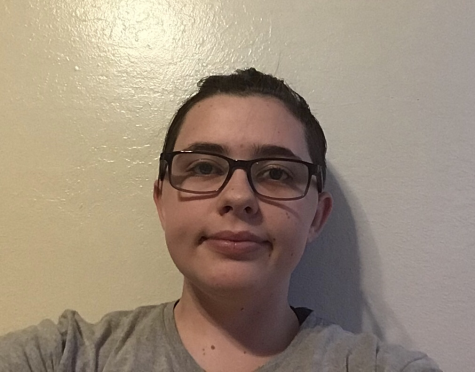 Emilie Bridges, Staff Writer
Emilie Bridges is a junior staff writer for The Phoenix. She enjoys drawing dragons and sometimes people, watching Netflix, some shows are Legends of Korra, Kipo and the age of wonderbeasts, Carmen Sandiego and some animes. She likes to read Wings Of Fire and watch movies with her family, she also has three dogs, two at her mom's and one at her dad's.