New FHS girls field hockey team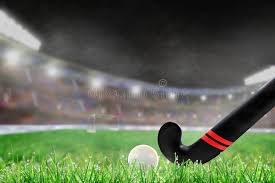 Every single school in the Fremont Union High School District has had a girl's field hockey team for a long time — that is, every school but ours, until this summer. 
Field hockey is played with two teams of 11 players. At the moment, FHS has two cohorts, or groups in the team, each consisting of around ten members each. The sport is played with a hockey stick with a curved end. Unlike ice hockey which uses a puck, field hockey uses a small and hard ball. In field hockey the goal of the game is to get the ball into the other team's net; that is how you score points in order to win the game. You can simply move the ball with your stick to get it across the field or pass it to your teammates to make sure your opponent does not get a chance to steal the ball.
The Fremont High School (FHS) field hockey team, which will only play varsity for the 2020-2021 school year, started conditioning this summer and has continued into the school year after restarting in September as it had stopped due to changes in COVID-19 regulations.
Jordan Amick, the team's coach, began her experience with field hockey in her freshman year of high school. She had played on the varsity team for Cupertino High School (CHS) for all four years and had coached the JV field hockey team for CHS after graduating college. Her plans for the team at the moment include building interest for the sport to hopefully gain enough members to create both a varsity and a JV team at our school. 
To make sure everyone stays safe during these unprecedented times, everyone takes part in social distancing during the practices. Rather than to the parts of the sport that include physical contact, they are working to improve on their stick skills such as passing, dribbling and shooting. Amick is looking forward to a lot with the team. 
"Playing field hockey were some of my most favorite memories of high school," said Amick . 
She looks forward to giving all the members a great experience as well as teaching them a new sport. 
"Most people have never played field hockey before high school, including myself, so I am looking forward to girls discovering and developing in the game of field hockey!" said Amick. 
Field hockey is a sport that can be enjoyed even with social distancing. It is an opportunity to partake in some healthy physical activity as well as make some new friends. If anyone is interested in playing, please contact Coach Amick at [email protected].    
Leave a Comment
About the Contributor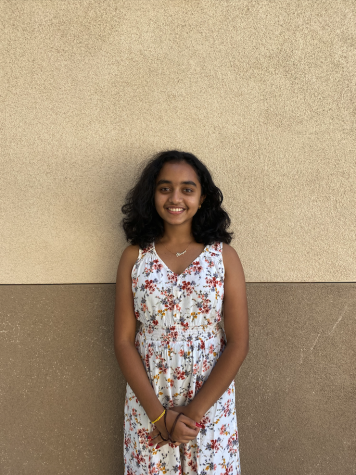 Raagni Krishna, Managing Editor
Raagni Krishna Devaki, a junior and Managing Editor, is in her third year at journalism. If you are near her for more than an hour, she finds a way to bring up K-pop. Raagni is also an avid reader of fiction and is always looking for something interesting to read.