Playing Cupid: do the stars align?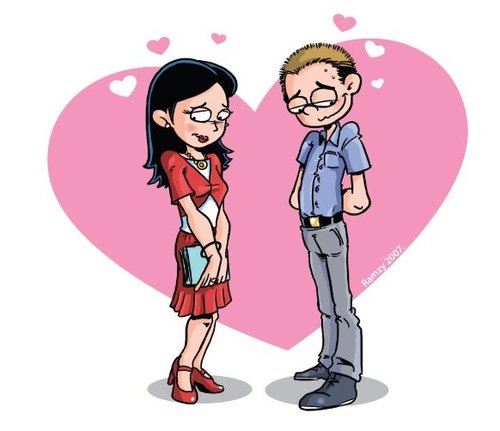 To celebrate Valentine's Day The Phoenix decided to pair up some of our friends and make them go out together in hope that they can find love. To choose pairs, we sent out a form with questions asking for celebrity crushes, favorite conversation topics, priorities in life, how they would rate their personality traits, important traits in a partner and best pickup lines. After intense discussion, we officially decided on six pairs. We were curious as to the validity of zodiac compatibility, so we matched half of the couples based on high zodiac compatibility and the other half on the results of the form.  
After forcing them to go out for lunch, we asked them to give us a one to ten rating on how it went. 
For our zodiac-compatible couples, the average rating out of ten was seven point five. We had three pairs: Tanvi Panse with Arnav Joshi, Marine Hunayan with Hana Daron and Trisha Sharma with  Jai X. Bhatia. All had a zodiac compatibility of greater than ninety percent. 
Panse and Joshi got lunch at K's Crepes. They said that they each had fun, but will probably just be friends. They both rated their date a seven out of ten. 
"Arnav's a really nice guy," said Panse. 
"Our time together was super chill, and it's definitely something we can laugh about in the future," said Joshi.
Hunayan and Daron, who have been friends for a while, told us that it was nice to spend Valentine's with someone they care about, even if just platonically. They studied for an upcoming math test together. Their rating was a seven point five out of ten.
"It was nice getting to know one of my best friends better," said Daron. 
As for our only pair who have never hung out prior to this date, Sharma and Bhatia went to Tastea and shared a strawberry smoothie. Afterwards they told us that they "found that [they] had a lot of similarities." They both liked to work out, and talked about maybe seeing each other in the gym in the future.
"It was fun," said Bhatia, a sentiment which Sharma echoed. Both rated the date an eight out of ten.
For our couples matched by the form, the average rating out of ten was nine and a half. We had three dates: Milena Synek with Samuel Miloslavsky, Isha Singh with Rahul Ravindrath and Eshika Jaini with Sunny He. We matched them based on similarities between their answers for different questions. 
We paired Synek and Miloslavsky because they both valued intelligence and personality in their partners. They had lunch at K's crepes together.
"Sam and I have been friends since the beginning of high school and it was fun to just go on our fun little tangents like we always do, but this time over some good food," Synek said. Miloslavsky and Synek both rated their dates a nine point five out of ten.
Isha Singh and Rahul Ravindrath, were already friends who hung out often, starting as acquaintances on the badminton team. From our form, we paired the two because they both valued certain traits in a partner at the same rank: humor, intelligence, social, independence, confidence and flirtiness. Also, the two shared a similar response to the "best pick-up line" question on the form; Ravindrath blew us away with "are you a goldfish, cuz ur the snack that smiles back." The two spent time together after a badminton practice, talking about school and their plans for the upcoming ski break.  
"Rahul is always fun to talk to and it's fun being all competitive on the badminton team with him," said Singh. She rated the date a nine out of ten. 
Ravindrath commented how he liked to play with her because they were similar in skill and because of the friendly competition. The two have stayed good friends, often playing together and hanging out. Ravindrath rated the date an eight out of ten.
Jaini and He, our last pair for the question compatibility test, went on a lunch date to the Asian Momo House across from Fremont. They were matched for sharing the same favorite conservation topic of choice – "your passions." The two ended up talking about their school lives over their shared love for chicken momo from the truck. Being juniors, they appreciated having a time to relax and rant about the stress of school. 
"It was definitely a good sign that I spent most of our time together laughing. Definitely a ten out of ten lunch and it was just really fun talking with a good friend of mine," commented Jaini. "It was also funny because we are both interested in business majors in college."
"I was kinda hesitant about filling out the form but I am glad I did because it gave me a chance to just spend some quality friendship time with Eshika which was fun," reflected He. 
After talking to all our matches, we can conclude that while zodiac-compatibility may have had some bearing on how well people get along, their individual responses to the forms better determined a good match. Our social experiment tested whether zodiac compatibility was fully reliable in comparison to our self-made form. With a higher average rating for the form-determined couples, our form has proven to be more successful, leading to now existing couples (thanks to us!). The stars might have aligned (fingers crossed!) for some of the couples, but the stars haven't aligned as well in matching them up. 
Leave a Comment
About the Contributors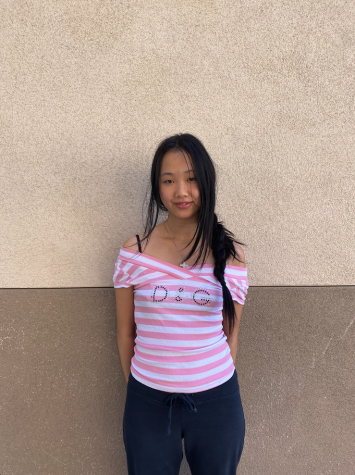 Sara Chow, Alum
Sara's one of the A&E editors. She loves clothes, movies and books, and has a pet guinea pig named Cinnamon.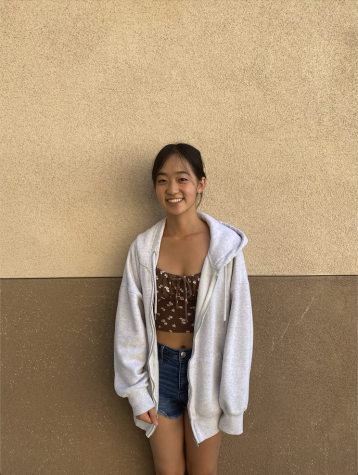 Katherine Lee, Alum
Katherine Lee is a senior and a co-copy editor for The Phoenix. She is a die-hard foodie and loves to spend time with her best friend Sara. She loves to bake, intake caffeine, go shopping, and watch sunsets.