Renovated Student Center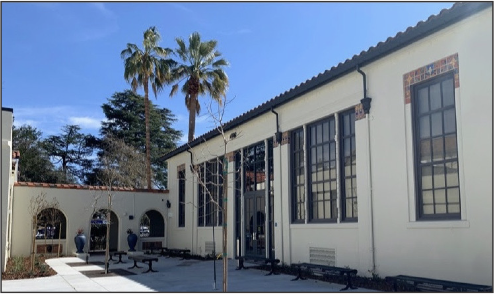 FHS's latest renovation of its campus has led to the grand reopening of the student center after three and a half years. The reopening ceremony took place on April 5, and multiple guest speakers were present, including Superintendent Polly Bove and Principal Bryan Emmert. Remarks were made by the architect and construction team, followed by a brief tour of the student center to display its newest advancements. 
"People got a chance to go in and saw that the building was really nice," Emmert said.
Throughout its lengthy process of one and a half years of construction, the renovation included the modernization and cleaning of  the structure of the building. 
"Major renovations were made," Emmert said. "There were offices in that building that were all removed and there was a new entryway that was put on the courtyard side of the building." 
One main objective of the renovation was to modernize yet preserve Fremont's historic aspects of the previous student center. That objective was used during the construction process from doorways and original ornate railings to historical decorations on the ceilings. 
"They did an amazing job building the doorway where it was brand new but it looks like it was originally part of the building," Emmert said. "They worked to preserve a lot of what was there so there's real ornate railings in front of the top area that was preserved." 
The purpose of this intricate effort is to modernize yet "maintain historical components," to create an official formal meeting place. This student center will be used for student testing and formal meetings such as the PTSA and local community events. Therefore, an updated sound system and projection were put in place. As of recently, the student center has been fulfilling its purpose:multiple meetings have already been held including the latest PTSA presentation and student CAASPP testing. 
Despite Fremont's constant renovation of its buildings, there are currently no further plans to be made to the student center. The student center has been the latest addition to Fremont's campus and will be sure to stay for years to come.
Leave a Comment
About the Contributor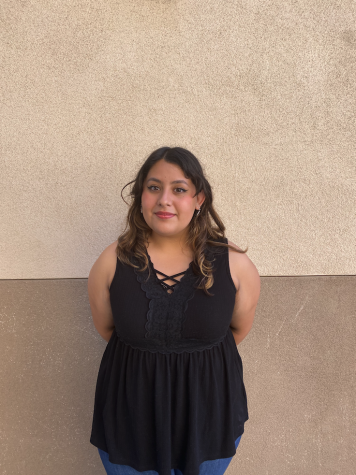 Jael Ramirez, Opinion Editor
Jael Ramirez is a current senior and opinion editor for The Phoenix. She loves knitting, late night drives, writing stories and she still enjoys baking questionable treats. She is excited to be part of the Phoenix for another year.