Rihanna brought everything in her latest Savage X Fenty show — including islamophobia?
Has the good girl really gone bad?
On Sept. 19, 2019, Robyn Rihanna Fenty, with the help from Amazon Prime Video, released her first Savage X Fenty film which broke the boundaries and cultural norms of the lingerie fashion world by featuring women of different backgrounds and complexions.
"There's not […] a target audience," said Rihanna's Project Manager Jennifer Rosales in the film. "It's for everyone. […] She wants everyone to feel beautiful, everyone to feel empowered, everyone to feel and have that strength within them to become the best version of themselves."
The Barbados ambassador soon followed up her first filmed lingerie show on Oct. 1, 2020 with the installment of Savage X Fenty Show Vol. 2. Like her debut film, her sophomore show impressed the platform's viewers with unapologetic sex appeal, stunning visuals and sets, beautifully constructed choreography, musical performances by artists such as Rosalía, Ella Mai and Travis Scott and of course the focus of the show: the sexy lingerie worn by celebrities ranging from Lizzo to Bella Hadid — all while being filming during the COVID-19 pandemic. 
With a countless number of Zoom conferences and FaceTime calls, Rihanna managed to pull off a seamlessly beautiful work of cinematographic art despite being in her words "a hands on control freak" as noted in a Vogue article done by Janelle Okwodu.
"Whether it was rehearsals or meetings for the creative, dancers, and models, everything had to be done virtually," Rihanna said in the Vogue article previously mentioned. "There are a lot of moving parts, and we wanted to make sure everyone was healthy first and foremost. With the global pandemic, it's tough, but we're tough cookies, and we love a challenge!"
As viewers continue to watch the show, Rihanna gives everyone a closer, more personal look into her life and the life of those featured in her film using the theme "Dear Diary" with subtopics such as "inspiration," "mood," "sexuality," and "community". With visuals of exclusive videos and images of herself throughout her career being scattered about during the 56 minute run time, Rihanna's storytelling opens herself up and further deepens the different bonds and connections of her worldwide fanbase, also known as the "Navy."  
What really catches the eye of the zealot Navy during the show and what made it appeal to many in the first place is the overall diversity that Rihanna brings into the spotlight. Like her music and makeup brand, Rihanna strives to find inspiration everywhere and embrace diversity by celebrating women and now men of all shapes, sexualities, colors and faiths, pioneering a new fashion era. 
"When I imagine something, I imagine everyone that I know and love being a part of it," Rihanna said in the second Savage X Fenty film. "I want to make stuff that I can see on the people that I know, and they come in all different shapes, sizes, races, religions. Whether that comes from my household and my childhood, to the circle of family that I've created around me. I really care that they be a part of what I do."
Critics from Vogue, Fashionista and Harper's Bazaar to Navy locals on Twitter have all praised Rihanna for reinventing what it means to be beautiful by society's terms and expectations. For many, allowing themselves to feel comfortable, confident, and of course sexy about their bodies is frightening, but Rihanna has taken strides to change that perspective. By creating a safe space for people to see a reflection of themselves in the performers, they feel moved, loved and most of all, empowered. 
"Inclusivity for me has always been something second nature," said Rihanna. "It's not anything I really think about. […] I didn't think it would be such a talking point after the fact. The only thing I could think about was including everyone."
Despite promoting messages of embracing body acceptance, inclusivity, positivity, originality and self-expression, many on social media platforms — most especially Twitter — pointed out and criticized Rihanna for featuring the song "DOOM" by London producer Coucou Chloe near the end of her show. As some social media users noticed, under all the distorted remixes, "DOOM" had sampled vocal samples of a Hadith — sacred Islamic phrases that are records of the traditions, sayings and actions of the Prophet Muhammad. 
Disappointment and anger were among the many emotions that people felt when the information was brought into light as they called out the singer-turned-businesswoman for insensitivity, disrespect, cultural appropriation and most of all, islamophobia. 
This inadvertence led many to speak out against Rihanna with accusations such as "my religion is not y'all's aesthetic," and deemed the song choice as "blatant disrespect."
Others, however, were more understanding towards Rihanna, considering the amount of work she has to oversee on top of the music choices and additionally how she herself is not a practicing Muslim. 
"I think [the clip] was offensive, but I don't feel personally offended by Rihanna, because I think it is easy to miss the fact that it's a Hadith," said influencer Ruqaiya Haris in The New Arab. "If I, as a Muslim, did not immediately recognise that it was a Hadith, then its very likely that the people involved in the production and Rihanna herself would have missed that, because it was not very clear." 
Following the controversy, Producer Chloe took to her Twitter account to address the backlash and said she would be removing the song from all streaming services.
"I want to deeply apologize for the offence caused by the vocal samples used in my song 'DOOM'" Chloe said. "The song was created using samples from Baile Funk tracks I found online. At the time, I was not aware that these samples used text from an Islamic Hadith. I take full responsibility for the fact I did not research these words properly and want to thank those of you who have taken the time to explain this to me. We have been in the process of having the song urgently removed from all streaming platforms."
Rihanna had posted an apology as well on her company and main accounts on both the Instagram and Twitter platforms where it received mixed reactions. 
"I'd like to thank the Muslim community for pointing out a huge oversight that was unintentionally offensive in our Savage x Fenty show," said Rihanna. "I would more importantly like to apologize to you for this honest, yet careless mistake. We understand that we have hurt many of our Muslim brothers and sisters, and I'm incredibly disheartened by this! I do not play with any kind of disrespect toward God or any religion and therefore the use of the song in our project was completely irresponsible! Moving forward we will make sure nothing like this ever happens again. Thank you for your forgiveness and understanding, Rih." 
On one hand of the spectrum, users have praised her accountability for owning up to her actions, making no excuses and fixing the issue immediately. On the other end, many were displeased with her response and a few went as far as to sending death threats.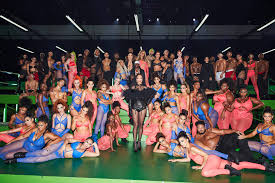 While yes, Rihanna was wrong in using a Hadith during her show promoting lingerie and an apology is warranted, wanting to end her life and ruin her business over this is not. 
In this digital age, bandwagons have birthed a trend of cancel culture, 'cancelling' people for various offences. Cancel culture does not allow growth, forgiveness and learning, instead creating a toxic environment of forming their own opinions before allowing the other side to explain their point of view.
Despite crashing waves in an ocean of hatred, Rihanna and the rest of her Navy have managed to keep floating on top, ready for their next voyage into the fashion, lingerie, makeup, skin care and music world. 
At the end of the day, mistakes were made and people must continue to move forward and learn to be better. Robyn Rihanna Fenty is a woman of power, compassion and inclusivity as we have seen before in her makeup and of course lingerie brand. She braves the storms of backlash and criticism to produce products that can be enjoyed by everyone around the world. She is a person who learns from her mistakes and does her best to become better. When all is said and done, she has accepted her wrongs and made her apologies. What about you? 
Leave a Comment
About the Contributor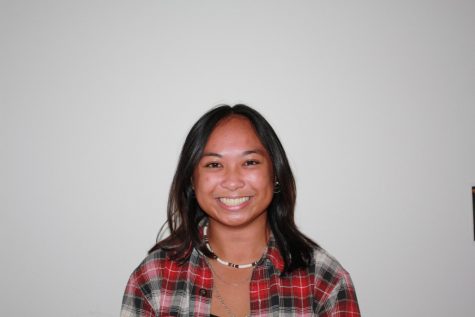 Kiana Thelma Devera, Staff Writer
Senior KT Devera is a staff writer. When she isn't drowning in responsibilities, KT loves spending time with her cousins and going on road trips with friends. KT is currently on a Rihanna boycott until she releases her ninth album.