The cancellation of shows in streaming services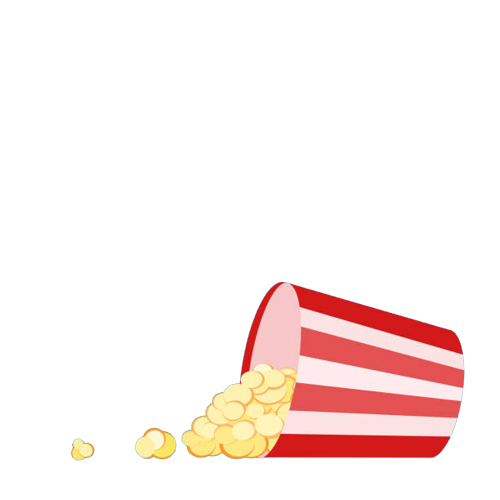 Many streaming services, such as Netflix and Disney+ have been canceling shows that viewers love, instead of shows that should have been canceled long ago. 
On Sep. 10, 2020, "Julie and the Phantoms" was released with viewers already loving the TV series. The series was about a girl named Julie, whose mom recently died, and finds that her mom once knew a boy band that died and is now a ghost that only Julie can see. The series gained so much hype that it reached the top ten in multiple countries, but still got canceled for "not enough viewers," even though it had many petitions to renew the series. This is a prime example of unfair cancellations, but unfortunately, it is just the start.
Another series that lasted one season was "First Kill." The eight-episode series explored two teens. Juliet who is a vampire and Calliope who is a vampire hunter meet and grow a bond that should not exist. Netflix had to cancel it due to the same reason of not enough viewers even with many people begging for another season. 
Netflix is not only canceling original series but shows that already had an audience prior to their Netflix debut. An example of this was "The Bastard Son and the Devil Himself." The original book series got adapted into a Netflix show about a 17-year-old Nathan running from the police with his girlfriend and friend Gabriel in order to defeat his father, The Devil. 
The series was released on Oct. 28, 2022, and only a few months in Netflix decided to cancel the show. It could have had potential from the three-book series it came from. We could have seen where the plot could have gone and watched the characters grow like in the books. 
However, Netflix gave some shows a chance to get a second season with the audience loving that it got adapted and how the first season did. One example is "Fate: The Winx Saga." "Fate: The Winx Saga" came from the original series The Winx club that came out on Nickelodeon for 6 seasons. It followed a teen girl named Bloom who discovers that she has magical powers and needs to train them at a hidden magical school called Alfea. 
The series had a successful first season and just came out with a season two on September 16, 2022, also having much support. Even with that support, the series won't be returning for a third season. It had so much hype with the audience wanting to see more of the characters, but of course, Netflix still canceled it. 
One of the most recent cancellations that made Netflix streamers furious was in 1899. 1899 was released on Nov. 17, 2022, about immigrants that speak different languages, traveling on a ship from London to New York, and finding a second ship out on the open sea. People have been begging for another season, but sadly Netflix still canceled the show after one season. 
Another series called "Warrior Nun" was canceled on December 13, and yet had many viewers hooked on it because of a certain couple Ava and Beatrice. In the story, Ava wakes up in a morgue with mysterious powers and is caught in a war between good and evil. Thankfully it was able to make a second season, but somehow Netflix didn't see the huge amount of support fans were giving it and decided to cancel the show.
Netflix isn't the only streaming service that has canceled a show that is aimed more specifically at LGBTQIA+. Disney+ has had its success with providing TV series and movies that made people nostalgic but also providing unique and special shows that we all love. One famously known series is "The Owl House."
"The Owl House" is set on normal Earth where a girl named Luz with a massive imagination finds a doorway to a magical world. Along the way Luz finds friends and Allies to help her practice magic. The series gained so much popularity with the cute couple Luz and Amity, that it did earn two more seasons. Sadly there was apparently not enough support for the series to go on and it led to its cancellation. 
One other streaming service that is following Netflix is Peacock. Peacock is not that popular compared to Netflix or Disney+ but did give some pretty good shows, like Vampire Academy. Vampire Academy follows two vampires best friends Lissa and Rose discover that there is more magic in the world than anyone realized. 
"Vampire Academy" had so much potential to be more than one season with the help of the books that the series was based off of. The 2012 Netflix movie didn't do very well, but the series did not disappoint fans who loved the books. Peacock should have seen how much fans of the books and the series loved it before canceling it. 
All of these series that had support already or not should have been seen by these streaming services from how much people enjoyed and taken their consideration to renew them instead of canceling them into irrelevance. Many people wanted these shows due to their LGBTQIA+ representation. These shows had so much potential for people to have a character to relate to or to be felt seen. Streaming services need to pay more attention if a show is worth renewing or canceling and realize what people really want. 
Leave a Comment
About the Contributor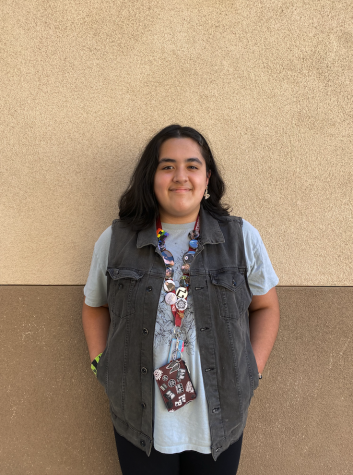 Victoria Duran, Staff Writer
Victoria Duran is a current senior staff writer in the Phoenix. In her massive free time Victoria loves reading fiction, writing, watching TV and movies, and listening to modern music.