The final season of Lucifer did not give fans what they truly desire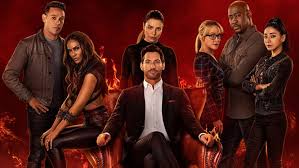 As Sept. 10 rolled in, "Lucifans" around the globe had strapped in for a final ride with the modestly decorated Netflix show, "Lucifer". The 10 episodes that make up the last season have been a whirlwind mix of old and new (from characters to settings) and some like myself were unsatisfied with this hell of a season. 
Coming out of Season 5b, most ends have already been tied up — our dear Lucifer Morningstar (Tom Ellis) defeats Michael to become God (Dennis Haysbert) who we had met earlier this season, Chloe Decker (Lauren German) retired from the Los Angeles Police Department to become Lucifer's consultant, Amenadiel (D.B. Woodside) joins the police academy, Ella Lopez (Aimee Garcia) meets Carol Corbett (Scott Porter) and Mazikeen (Lesley Ann-Brandt) and Eve (Inbar Lavi) finally become a couple. 
Naturally, as with any show, new problems arise, old ones resurface and some dilemmas simply live on. The driving force of this show and one of the biggest themes that this season builds off of is the function of family in one's life. Roles are reversed for particular characters and having faith (and not the prayer kind) becomes key for most in their respective stories. The larger theme of being able to choose your own family seemingly becomes contradicted as the show now questions whether it is worth giving one's direct family another chance.
Finding and redefining one's purpose is another topic that "Lucifer" had dealt with head-on with subtopics including self-worth and acceptance. A separate more mind-warping discussion that the show further delved into since the beginnings of the mythology-heavy season three was whether one is controlled by free will or fate and whether either option is necessarily good or bad. Other minor themes revolve around relationships such as allowing oneself to be vulnerable, create trust and being able to communicate with others. 
One particular subplot that stood out in both the teaser trailers and show itself is the dynamics between the people and the police with the underlying issue of race. In response to the worldwide fight for racial equality last year, the LAPD in the "Lucifer" universe and our favorite characters had tackled the debate from various perspectives and offered various solutions. 
The main issue audiences have with this last season is that for a show that is hell-bent on believing people can change their destiny and all individuals are in control of that decision, the pacing of everyone's character arc is rushed, too slow or just plain nonexistent. The development of their dear personalities could have done more with less dramatics. 
Yes, while clever quips and unexpected twists make up a lot of "Lucifer's" appeal, the heart of the show really comes in watching our characters overcome their individual struggles, addressing their flaws and finding their appropriate closure. Instead, what the audience gets is bucketloads of nostalgia and other callbacks with occasional moving moments that would have felt more meaningful if the show's priorities for every character and aspect were equally invested. 
With no more Netflix resurrections in store, saying goodbye to Lucifer and his friends and family as the series comes to an end is as hard as Dan trying to keep his pudding or Chloe trying to keep chocolate cake away from Trixie. For the most part, minus overlooked solutions and minor plot holes and questions here and there, "Lucifer: has brought things full circle and for many, it is enough to make Lucifans as happy as Ella's graphic t-shirts. It is certainly an irreplaceable comfort show that took up a big chunk of their fans' screen time — myself included. Fans of Lucifer will not get another uniquely lovable show like this again.  
Leave a Comment
About the Contributor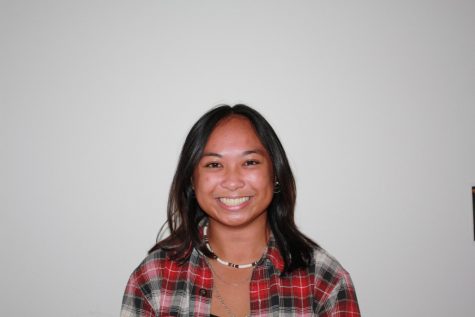 Kiana Thelma Devera, Staff Writer
Senior KT Devera is a staff writer. When she isn't drowning in responsibilities, KT loves spending time with her cousins and going on road trips with friends. KT is currently on a Rihanna boycott until she releases her ninth album.