The unpredictable future of the NFL 2020 season
With the COVID-19 virus now in constant circulation within America, many question whether or not the National Football League (NFL) season will be cancelled. This highly debated topic has been part of public discourse since Sept. 10, 2020.  
As players head into week six of their season, a lot has changed already. From rescheduling games, facility shutdowns, to the virus spreading among players, coaches and support staff, who knows what will come next? 
Unfortunately, it is relatively easy to contract and spread COVID-19 according to cdc.gov, "Close contact […]  within 6 feet of an infected person for at least 15 minutes…" is all it takes. If the proper safety measures are not implemented, there is a significant chance of the season being cancelled, effectively ending any hopes of seeing Super Bowl LV. 
At the start of week six, 10 out of the 14 NFL stadiums allowed fans to watch their games in person with the proper safety measures. 
According to Playsmartplaysafe.com, "This includes a temperature check and a COVID-19 questionnaire as additional precautions to protect the team environment." 
While the few safety precautions the NFL requires sound pro-active and effective, as of week 4, 20 NFL players have contracted COVID-19 already according to sportingnews.com. Making it ever more apparent that stricter safety measures are necessary and crucial in order to have a fully functioning season.
Should the NFL season end,the NFL would lose a significantly large input of funds as advertising and TV commercials would entirely cease. According to insidesport.co, "NFL 2019 has generated an unprecedented $4.48 billion in television advertisement revenue during the 2019 regular season."
Realistically speaking, only one major thing needs to be changed to ensure the continuation of the season with the creation of a "bubble." An example of the bubble, according to sportingnews.com, is where all of the National Basketball Association (NBA) players and staff stayed in the Disney World campus in Orlando, Florida, and only players and important personnel were allowed in. If the NFL followed the same rules and procedures, there would be minimal or no COVID-19 cases, which also means no delayed or rescheduled games. 
Having a bubble implemented means that once all the players in the bubble test negative, no one can get the virus as long as the bubble is maintained. This would follow the same formatting that was done in the NBA. 
Most fans wish to see the NFL season remain intact amid this COVID-19 pandemic. This requires sacrifices to be made, with a strict crackdown on compliance with the required COVID-19 rules. This would also mean the prohibition of fans at the stadiums, as well as a dramatic restriction on player movement. Having an NFL bubble is crucial to avoid cancelling the season. This is vital as cancelling the season could lead to severe financial woes for the NFL, as well as risk severe backlash and disappointment from football fans across the country.
Leave a Comment
About the Contributor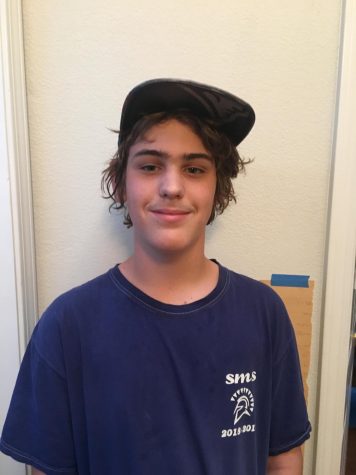 Ysbrandt Seghers, Staff Writer
Ysbrandt Seghers is a sophomore and a staff writer for The Phoenix. He loves to watch and play football.