James Bond review
In 1963, the first-ever James Bond movie was released. The title of the movie was "Dr. No," starring Sean Connery as James Bond. Ever since there have been 25 different James Bond movies with six different actors as James Bond and 11 different directors over six decades. The latest movie of the James Bond franchise is "No Time to Die."
James Bond was created by British writer Ian Fleming in 1953. The character James Bond is a British agent with the code name 007 who works for the Secret Intelligence Service, commonly known as SIS or MI6; James Bond has been played by actors Sean Connery, David Niven, George Lazenby, Roger Moore, Timothy Dalton, Pierce Bronson and lastly Daniel Craig, who is the actor to star as James Bond in "No Time to Die." "Dr. No" was the first James Bond movie to be released into theaters. 
"Dr. No's" plot is when a British agent goes missing, James Bond is sent to Jamaica to investigate, and while investigating he finds an underground base where the villain Dr. No is plotting on running a space mission for the U.S. According to many critics, this movie was great to start the series. Sean Connery portrayed James Bond as oblivious to the violence that was happening around him and being able to be very smooth with the love interest. The action scenes were amazing, even though the gadgets were not very noticeable. 
According to Vulture, out of all the movies made about James Bond, "Casino Royale," which premiered in 2006 and had Daniel Craig playing James Bond, was the best James Bond movie out of all the 26 movies in the franchise. The movie is about Bond having to defeat a private banker who is funding a terrorist group. Once James Bond receives his license to kill, he is sent to Madagascar and he finds out about Le Chiffre, who is the private banker who is funding the territories. Then MI6 finds out that Le Chiffre is planning to raise money in a high stake poker game and MI6 sends Bond the newest "00" agent to win the game and end Le Chiffre's organization. This is by far the best James Bond movie I have seen, for a movie from the 2000s. The action sequences are fantastic, especially during the part where Bond effortlessly dodges guns being thrown at him.
This movie gets me excited for "No Time to Die." This new movie that is out will be Daniel Craig's last movie as James Bond. So, I am expecting many action scenes with better graphics and amazing stunt scenes. 
Overall, the James Bond franchise is well-loved and iconic, but most of the older movies are slow and boring to me. The movies with Daniel Craig playing James Bond are the best in my opinion. 
Leave a Comment
About the Contributor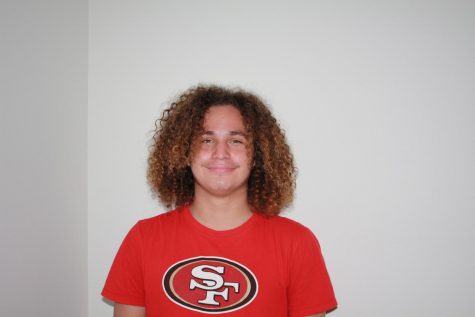 Enrique Alfaro, Staff Writer
I am Enrique Alfaro, I am a staff writer and I am a senior. I play soccer and I support the team Chelsea. I also support the 49ers and Warriors.