A new vaccination site at Levi Stadium
The largest mass vaccination site in California and fourth-largest in the nation has opened up on Tuesday, Feb. 9th at Levi's Stadium, home of the San Francisco 49ers in Santa Clara. It was reported that on opening day alone, 500 people were vaccinated. The goal for this site is to have 15,000 doses per day.
Opening a vaccination site at Levi's Stadium is very practical due to its size, location and access to public transportation. Santa Clara County, especially, has the highest rate of COVID-19 out of the nine Bay Area counties. Other stadiums like Petco Park in San Diego, Dodger Stadium in Los Angeles and the Oakland Coliseum in Oakland are also used as mass vaccination hubs in the state. Levi's Stadium is the second sports venue after Oakland in the Bay Area that opened up as a vaccination site.
Many vaccination sites are drive-throughs and people must remain in their cars. At the stadium, however, people have to park their car and go inside to be vaccinated. This way, it is easier to monitor people if they have a bad reaction from the vaccine.
"So far, the county's health system has provided more than 113,000 first doses, with more than 40,000 vaccine appointments scheduled in the week ahead," said Dr. Jennifer Tong, an associate chief medical officer of the Santa Clara Valley Medical Center, according to KQED. "Other providers also administered about 100,000 doses to date in the county."
California Governor Gavin Newsom says that the Pfizer vaccines are going to go to a 20% increase of five doses to six doses each day. He says that the goal is to have a large supply of the vaccine after deliberations with the Biden Administration.
COVID-19 cases, deaths and hospitalizations have dropped significantly statewide and there will be hope for a return to normality as long as these numbers keep on decreasing.
15,000 vaccine doses are expected to arrive each day at Levi Stadium and currently, they have the capacity to vaccinate 5,000 people per day. Though, these are only eligible for residents ages 65 and older and health care workers who live or work in Santa Clara County. Santa Clara County residents have to make an appointment in order to get vaccinated.
The Process of Getting The Vaccine at Levi's Stadium
Step 1 Patients go into Gate B of Levi's Stadium and have to go through metal detectors.
Step 2 Patients will make an appointment on the first floor to get vaccinated.
Step 3 After the patients have registered, they can either head to the United Club or the Yahoo Fantasy Football Lounge on the second or third floor. 
Step 4 Patients will line up and wait to go to the vaccination tables with 50 to 60 vaccinators. They will also be registering for their second dose of the vaccine.
Step 5 After they get vaccinated, they can head to one of the rows of chairs for 15 minutes. So, they can make sure that they don't get a bad reaction from the vaccine. There are some beds if someone has any reaction to the vaccine.
Step 6 There is a selfie area, but taking pictures is not allowed at the stadium. Patients then can leave the vaccination site.
Leave a Comment
About the Contributor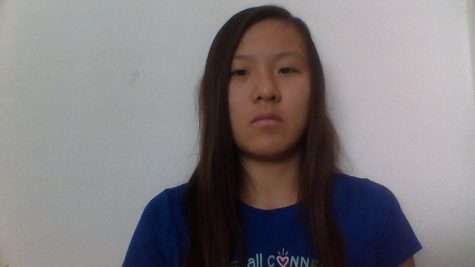 Heather Chow, Staff Writer
Heather Chow is a junior and staff writer for The Phoenix. In her free time, she loves to eat out, go for long night drives, reading, writing and be on the computer and very passionate about cars. Heather loves to travel to Denver and is looking forward to going there again. Heather hopes she will become a better writer this year by improving on it as she enjoys writing.