Back to school postcard
The first day of school I arrived late. The sky was cloudy in the morning, but the sun burned through by midday. School looked the same, the people looked the same as they had before, though sometimes it was surprising how tall some boys had gotten, or how some teachers who had been imposing over Zoom were actually rather short. You can only see everyone's eyes, but people were strikingly recognizable (maybe eyes are the most expressive bits of a person). The masks made it hard to walk upstairs because you could not breathe through the cloth. I came to class panting; it was embarrassing. During passing periods and breaks, it was always crowded because they were doing construction on the old language building (the one with the roses in front) and had fenced the whole area off. The lunch line stretched longer than it ever had: all the way to the front of the library. Maybe there were more people, or maybe it was the free food. The classrooms smelled like bleach, from air purifiers the teachers set up, or like sweat and perfume. One of my teachers had an air freshener that also acted as an air conditioner, and her class was like being fish in a freezer. Nothing was ever quiet or still. Everyone fidgeted and yawned and coughed and laughed. Not alone anymore, we took pictures of each other sleeping in class. We dressed up, dressed down, pretended to be who we wanted to be. I wore red ballet flats that pinched but I thought they were pretty. The teachers seemed excited but unsure of themselves. My history teacher showed up the first day in formal trousers, wingtips and a lavender oxford shirt which was a bit too big for him. My math teacher got engaged a few weeks after school started; she showed us a picture of her and her fiancé. Her ring was beautiful, a gold band with a diamond. I played tennis after school, and the sun tanned a line along my ankles. My legs got brown, but when I took my socks off you could see how pale I had gotten from quarantine. 
How quickly everything went back to normal!
Leave a Comment
About the Contributor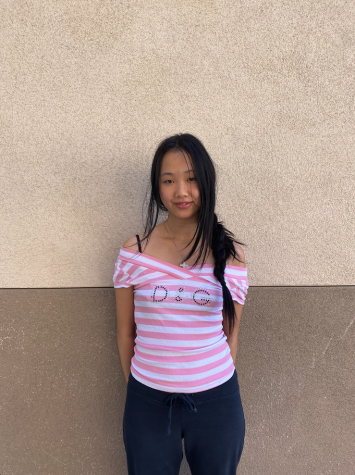 Sara Chow, Alum
Sara's one of the A&E editors. She loves clothes, movies and books, and has a pet guinea pig named Cinnamon.