Christmas Movie Sequels Review
"The Princess Switch: Switched Again," the long-awaited sequel to "The Princess Switch" was released on Netflix on November 19, appeasing an appetite for a wholesome Christmas movie to kick back and enjoy during the holiday season. "The Princess Switch" tells the story of Stacy De Novo (Vanessa Hudgens), who is accompanied by her close friend Kevin (Nick Sagar) and his daughter Olivia (Alexa Adeosun) to a baking competition in Belgravia. Stacy runs into her look-alike, who happens to be Duchess Margaret of Montenaro (Hudgens), the fiancee of Prince Edward of Belgravia (Sam Palladio). The two decide to switch their lives and holiday-themed antics ensue. Ultimately, they both find love as Margaret falls in love with Kevin, while Stacy finds love with Edward, resulting in a classic "happily ever after."
 However, as "The Princess Switch: Switched Again" reveals, there is trouble in paradise as Kevin and Margaret have broken up, Stacy and Edward are having problems in their marriage and Margaret is going to be crowned as Queen of Montenaro. Margaret invites all to her coronation and Stacy concocts a plan to reunite Margaret and Kevin in the hopes of rekindling their romance. To further complicate matters, Antonio (Lachlan Nieboer), Margaret's chief of staff, harbors feelings for her and desires to win her heart. Fiona (Vanessa Hudgens), a third look-alike and Margaret's broke, party-loving cousin, intends to steal Margaret's identity and loot the royal treasury to fund her lavish lifestyle, causing all hell to break loose. 
Personally, I would give "The Princess Switch: Switched Again" 3 out of 5 stars. I found the plot to be rather predictable and the humor was more cringe-worthy than funny. The film's romance aspect was quite mediocre as there was a lack of butterflies and no actual magic between the characters. Hudgens did a fantastic job, however, acting as three characters in the movie. While I would not watch it again, "The Princess Switch: Switched Again" is definitely a family-friendly movie to watch if you're looking to kill time or choosing movies for a holiday-themed movie marathon.
Another exciting holiday-themed sequel, "The Christmas Chronicles 2" released recently on Netflix on Nov 25. "The Christmas Chronicles" is centered around siblings Teddy (Judah Lewis) and Kate Pierce (Darby Camp) who desire to catch Santa Claus. They end up accidentally sabotaging Christmas and team up with Santa (Kurt Russell), his elves and his reindeer to save the holiday. "The Christmas Chronicles 2", however, revolves around Kate and Jack (Jazhir Bruno), her mom's boyfriend's son, who are abducted by Belsnickel (Julian Dennison), a vengeful and bitter human who was once an elf, who is hellbent on destroying Christmas and ruining the North Pole. The two are then unexpectedly reunited with Santa and meet Mrs. Claus (Goldie Hawn), teaming up with them in an attempt to save Christmas and the North Pole once and for all. 
In my opinion, "The Christmas Chronicles 2" deserves 4 out of 5 stars. I enjoyed both movies and while I acknowledge the existence of some underdeveloped moments throughout the movie, the plot was entertaining and the characters were amusing. Kurt Russell does an excellent job of playing the "cool" Santa, but my favorite characters were the adorable elves. Overall, I highly recommend watching "The Christmas Chronicles 2" as well as the first one as they are enjoyable and are sure to refresh your holiday spirit.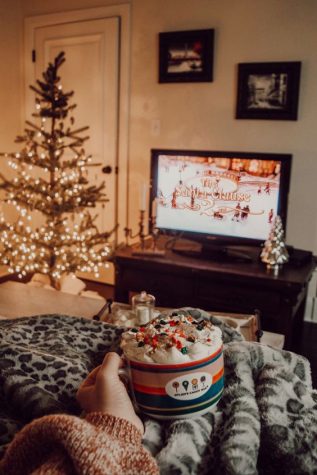 Leave a Comment