COVID-19's effects on children in formative years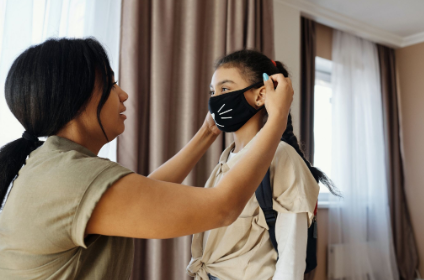 When the COVID-19 pandemic struck in early 2020, most aspects of our daily lives changed. For children in their formative years, specifically under eight years old, reports find that these children experienced abrupt changes in behavior, both mental and physical. 
Though most teenagers and adults simply made a relatively seamless digital switch for education and work, younger children could not do the same. At this point in a child's life, there is no screen-based alternative to interacting and playing with others in real life. 
"I was really sad that I couldn't have any playdates with my friends for a long time," local kindergartener Julie Kim said.  
She mentioned how her life before and after was different in terms of how she spent her time. Prior to the current pandemic, she and her friends made frequent trips to the local playground and park. Since March 2020, she has spent every day with her family of four, rotating through the same activities. Though she initially found her movie nights and "sister sleepovers" fun, she began to feel "bored and confused" after a few weeks. 
Like most others during quarantine, Kim found the lack of social interaction one of the biggest challenges. 
"I was, and still am, worried about her child development," her mother Amanda Lee said. "She missed out on a big part of just being a kid because she had to stay home for a year."
When the pandemic hit, many parents expressed concerns that their children would not be able to comprehend these sudden changes in their lives. For example, after the pandemic caused an economic downturn, many families struggled financially.
Though Lee expressed gratitude that her family was not as financially hard-hit as many others, she mentioned that her family was careful to save money but she was not sure if she should tell her kids.
"My husband and I at first pretended everything was fine to keep the kids from worrying so we played it off as a positive two weeks to spend with family," Lee said. "But as the pandemic and mandates kept extending, I think a realization hit me that it would be the right thing to carefully educate the kids."
In response to becoming aware of the pandemic, Kim sees the situation as a time where we have to be extra safe to be healthy and keep others safe too. However, at first, she mentioned how scared and sad she felt. 
"It is definitely a different reality for what kids understand from the pandemic than what the adult world sees and feels, especially around a topic like death," said Sophia Shin, mother of two.
Both Lee and Shin observed that their kids showed more signs of lethargy, sadness, boredom, and at times even frustration. Understandably, now with a limited variety of activities, kids were expected to have such reactions. 
"I really tried to avoid having them rely on devices for entertainment and fun but some days just felt so long," said Shin. 
With school back-in-person, the risk of contracting COVID-19 remains high there is undoubtedly a shared sense of relief as kids can once again taste proper social interaction after nearly two years without it. 
"I can't wait to play with my friends and see their smiles with no masks," Kim said.
Leave a Comment
About the Contributor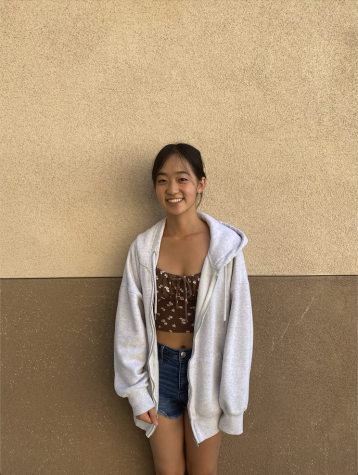 Katherine Lee, Alum
Katherine Lee is a senior and a co-copy editor for The Phoenix. She is a die-hard foodie and loves to spend time with her best friend Sara. She loves to bake, intake caffeine, go shopping, and watch sunsets.