Drug testing in the upcoming Olympics
The Tokyo Summer Olympics, once postponed due to the coronavirus, is now set to occur in July of 2021. As athletes of all countries prepare to compete, they have to participate in drug testing as mandated by the Olympic committee to ensure that the competition is fair. 
Drug testing has always been a part of sports. Performance enhancing drugs or steroids, which can unnaturally improve an athlete's performance in their sport, are unfair towards competition and bluntly seen as cheating. In 1972, the first Olympic athletes were banned from competition for using the performance enhancing drugs. Unfortunately, it is still seen as a tempting option and drugs have always been a dark part of athletics. As such, the Olympics committee requires drug tests or else one would be barred from competition. 
The current policy states that three missed drug tests can result in a maximum two year suspension, regardless if one tests positive or not. Such examples include Elijah Manangoi, of Kenya, and Christian Coleman, of the United States, as two Olympic runners that have been banned from the upcoming Olympics. 
Manangoi was suspended in July for missing three drug tests from Jul. 2019 to Dec. 2019, after coming off of a 2017 World 1500m win. He was a favorite to compete at the Tokyo Olympics, but unfortunately he will not be able to. Manangoi stated on his social media that he will be back on track to win the right, unassisted way, per NBC Sports. 
In addition, American runner Coleman was banned for missing three drug tests in 2019, even though he has never tested positive for drug use. According to the New York Times, he is devastated and disappointed that his extended family would not be able to see him compete on an international level. 
Although he missed three drug tests, he was still tested 13 other times during that same year. There is little regulation for the amount of drug tests per year, so it is widely believed that the situation was unfair. Other countries have been known to test athletes less and in some cases, help them cheat. 
Coleman dethroned Usain Bolt as the world champion for the 100m sprint, and it is a shame he will not be able to compete in the 2021 Tokyo Olympics as he is known and seen to have an outstanding character. 
He tried to appeal the case, citing that he was unfairly targeted for tests, but his suspension still stands. 
The use of drugs is never ethically viable in athletics, much less at an international stage. However, the drug testing system could be improved by regulating policies internationally. Let that be a lesson to all prospective Olympic athletes: don't miss drug tests. 
Leave a Comment
About the Contributor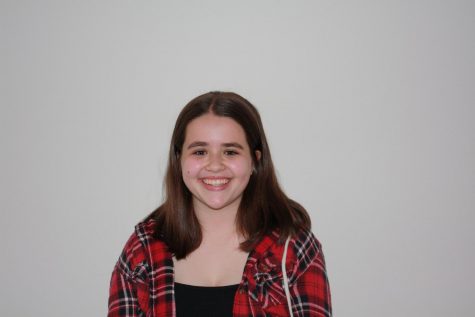 Emily Wilson, Staff Writer
As an Editor-in-Chief, senior Emily Wilson is one third of the Phoenix upper management.  She often jokes about being emotionally dependent on NBA basketball (go Nuggets), but she actually is, to a rather depressing extent. She thinks "I Bet You Think About Me" is the best vault song from Red (Taylor's Version).