Exploring Literature: Colleen Hoover, the queen of heartbreak and plot twists
Having published her first book in 2012, Colleen Hoover is now the #1 New York Times Best Selling Author of 11 novels and five novellas. Hoover is known for her heart-wrenching stories and sudden plot twists. Over the course of the past few months, she has gained traction on Tik Tok's Booktok, and her most popular book, "It Ends With Us", has significantly gained a following on the app. 
Hoover published "It Ends with Us" in 2016. This book follows Lily Bloom and revolves around her life and relationships with Ryle Kincaid, a stranger she meets at the rooftop of a building and her first love, Atlas Corrigan. Through her emotional and beautiful writing, Hoover portrays the realities of being in an abusive relationship and highlights how hard it is to leave one that provides you both love and pain. Another one of her heart-breaking yet romantically beautiful books is "Ugly Love", which follows Tate Collins and Miles Archers' relationship — which showcases how trauma has the tendency to shape a person and their life, making it hard sometimes for them to be in a romantic relationship with another.
"Whilst reading this book you will feel every human emotion within the range of possibilities," a writer who wrote a review on Hoover's "Confess" on The Guardian, Bookoholic031, said. "That's what I love about Colleen Hoover's writing – she makes you feel vastly about her characters." 
Throughout her books, Hoover enlightens the reader on the harsh realities of life, including heartbreak, emotional trauma, abuse, marriage difficulties and more. Her writing single-handedly retains the superpower of being able to change readers' perspectives as well as their views on life and relationships. So the next time you are looking for a book to read, Colleen Hoover is the author for you.
Leave a Comment
About the Contributor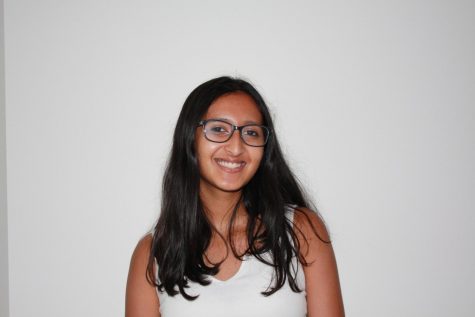 Trisha Sharma, Staff Writer
Trisha Sharma is a staff writer and is a senior. Trisha usually spends her time on the track: practicing hurdles, at the gym: lifiting, or at home: reading. Also, she spends way too much of her money on either books or coffee...or both.