Exploring Literature: September reads
Many highly anticipated books are being released this September. Now, readers can dive into the latest novels published by these brilliant authors, just in time for fall, the perfect season to curl up into a ball and read a book. A few of this month's releases include "Cloud Cuckoo Land", by Anthony Doerr, "Beautiful Country", by Qian Julie Wang and "Bewilderment", by Richard Powers.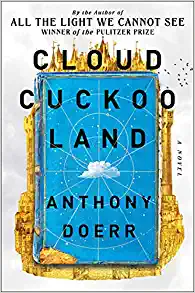 Coming out on Tuesday, Sept. 28, 2021, #1 New York Times bestselling author Anthony Doerr is back with his new book "Cloud Cuckoo Land". The book follows the lives of an orphan named Anna, a village boy, Zeno, a teenager named Seymour and Konstance, a girl on a spaceship in the future. For Anna, reading only feeds her curiosity as she pours over a text about Aethon while her city Constantinople is under siege and as Omeir, the village boy, becomes a member of the invading army. Zeno and five children rehearse a play about the very Aethon Anna reads about; at the same time, Seymour plants a bomb in the library shelves, and far into the future, Konstance is out in space anticipating her first venture to a certain exoplanet. How do their fates intertwine? Read the book to find out.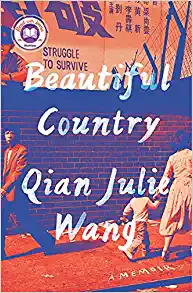 "Beautiful Country" is Qian Julie Wang's debut novel, published on Tuesday, Sept.7, 2021. It describes the difficult life of a young Qian and her brand-new beginning in New York. Stuck working in sweatshops after abandoning their lives as professors, Qian's parents hardly have enough morale to stay positive as their family faces what it means to have to hide in this foreign place. Left alone by her classmates, Qian reads by herself and manages to find some beauty when she visits the infamous Rockefeller Center. But as her mother is overtaken by sickness, Qian finds herself only having her father's instructions to hold onto: instructions to never reveal to others that she came from anywhere other than America.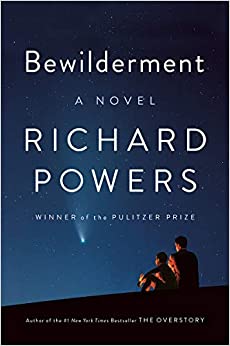 Released on Tuesday, Sept. 21, "Bewilderment" follows Theo Byrne, an astrobiologist who is struggling to raise his son, Robin, after his wife's death. Robin is not a light load to carry though, for, despite the boy's kind disposition and passion for endangered animals, he struggles with his emotions. Robin's emotional struggles become so much that his father resorts to an unusual form of neurofeedback treatment that works by training Robin on his mother's brain patterns. 
All three books are available on Amazon, with prices hovering around $20 a piece. Read these books once they come out for a splendid book-filled September! 
Leave a Comment
About the Contributor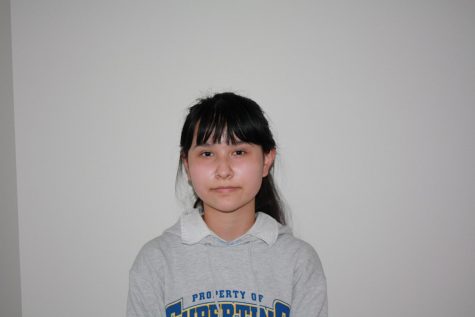 Martha Marki, Staff Writer
Martha Marki is a staff writer for the Phoenix. She plays piano and flute and spends a lot of time on the internet listening to music, especially BTS.