FHS Badminton reclaims district title
The drought is over — Fremont badminton has finally reclaimed its district title. After 30 years, Fremont earned the best record in the Santa Clara Valley Athletic League (SVCAL) El Camino Division. Due to the COVID-19 pandemic, the title looked a little bit different. Eligibility was based on overall record, not playoffs, but the team put in the same amount of work. 
"This year, we just had the best record," junior and cabinet member of the badminton team Isha Singh said. "We actually only lost one game, and it's because a lot of our best players were out that day. Other than that, except for that one game, we were basically undefeated."
Badminton president and senior Hyoyeol Song cites the team's closeness and communication skills as a prime factor for why they won. The community facet of the team was not present in the past, so growth in that aspect contributed to the success. 
"I feel like my freshman and sophomore year, as a team, we weren't that close," Song said. "I didn't really know [a lot of the players personally], but my junior year, I felt like I was close with everyone. Now, like even when we pass by each other in the hallway, we wave at each other. Before, we didn't." 
Due to the closeness of the team, the title meant more to the players and it had many positive effects.   
"I think [the win] boosted the team morale," Song said. "Whether we won the title or not, it really felt like, as a team, we were really close together. The title itself gave us an actual, physical representation of our success." 
Song believes the team works well together because they know how to constructively criticize each other. In addition, there is ample respect between teammates. 
Similarly, Singh believes the win is helping to build up the morale of the Fremont badminton community. 
"I feel like most of us get along really well," Singh said. "In addition to getting better and winning leagues, seeing that team community get built up as we work through these things together was really nice."
Even though Fremont badminton has seen an abundance of success recently, the badminton team has not necessarily felt the support from the Fremont community. 
"I don't think badminton's a very high profile sport," Singh said. "It's not like basketball, football and baseball, where it's something that a lot of people are really into. That's something that we're trying to work on."
Similarly, Song contends that badminton is sort of seen as the joke sport at Fremont, as well as the least talented team in the district.  
"I felt like other schools didn't really consider Fremont badminton to be much of a competitor in the league," Song said. "Now we have an actual title so we're known [at] other schools for how good we are at badminton." 
Singh agrees, expressing that since Fremont has not necessarily experienced a lot of athletic success, the badminton title meant a lot more. 
"I know that a lot of people think that Fremont's not good at a lot of sports," Singh said. "Being on a sports team that is one of the best in our league, and being able to accomplish that for the school, was really important to me."
This year, the badminton team is planning on holding open gyms, fundraisers and other events to try to grow the visibility of the team. In addition, they are working with the Fremont High Schools athletics department to try to find a new coach. In the past, the badminton team has had a lot of coaching turnover, which can make it hard to build continuity. For example, their coaches last year — two FHS alumni — are in college, and may not be able to coach. Although there are many challenges, the badminton team will be able to stick together and strive for success again this season.
Keep up with Fremont badminton on Instagram @fremontbadminton.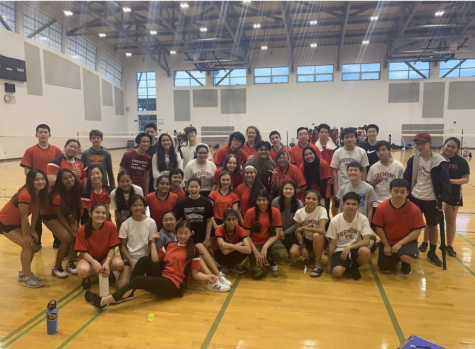 Leave a Comment
About the Contributor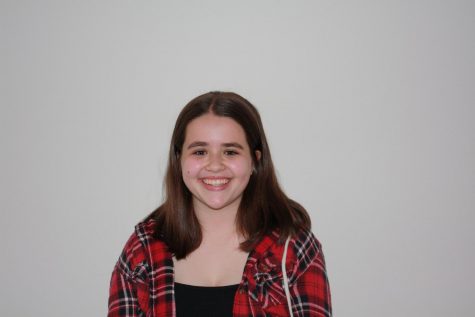 Emily Wilson, Staff Writer
As an Editor-in-Chief, senior Emily Wilson is one third of the Phoenix upper management.  She often jokes about being emotionally dependent on NBA basketball (go Nuggets), but she actually is, to a rather depressing extent. She thinks "I Bet You Think About Me" is the best vault song from Red (Taylor's Version).