Florida Man review
The limited Netflix series "Florida Man" was released on Apr. 12, 2023. There are a total of 7 episodes and each being an hour long.
"Florida Man" is about an ex-cop, Mike Valentine, who is indebted to a mob boss, Moss Yankov. In order to repay Moss, Mike accepts a shady mission that sends him to his home state of Florida, where he is then supposed to retrieve Moss's girlfriend, Delly. But instead, he finds himself stuck on a treasure hunt. 
The main characters of "Florida Man" are Mike Valentine (Edgar Ramirez), Sonny Valentine (Anthony LaPaglia), Delly West (Abbey Lee), Moss Yankov (Emory Cohen) and Iris (Lex Scott Davis). Mike is trying to redeem himself from his past mistakes, particularly his gambling addiction. He is also the son of Sonny Valentine, an ex-police chief who is a criminal. When Sonny is not scamming, he works at a boat dock restaurant. Delly West flees Philadelphia to Florida to chase down this secret treasure. Moss Yankov is the son of a late Philadelphia mob boss, Bogdan Yankov. Upon his father's death, Moss inherits the family business. Iris is the ex-wife of Mike Valentine, who has recently become a detective for the Philadelphia police. 
I think that the plot really stands out because the show revolves around someone who is against doing bad things but in reality is actually a criminal. Another reason the plot stands out is that an ex-cop father is a criminal which is something that is not commonly seen.
Overall, the show had a good mix between comedy and drama. It also had great plot twists here and there which made the show way better. My favorite scene was when Mike, Moss and Delly opened the truck where the gold was supposed to be and found it empty. After all of the obstacles they had faced to get to that point, it was a humorous and unexpected twist that kept me engaged.
Leave a Comment
About the Contributor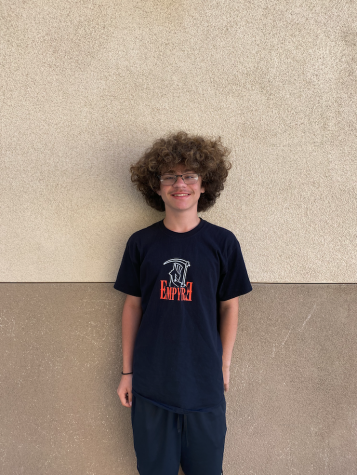 Christian Williams, Staff Writer
Christian Williams is a freshman and a staff writer for The Phoenix. In his free time, he likes to play video games, listen to music, and occasionally bake/cook.