Ted Lasso review
Apple TV's "Ted Lasso" is wrapping up its third season but continues to illustrate the ever-changing idea of what happiness and success can look like. This Emmy award-winning comedy series follows a disarmingly optimistic Midwestern American football coach who is brought on to manage the Richmond soccer team in the UK. "Ted Lasso" is a unique take on the classic workplace comedy with its depictions of kindness and compassion for one another as well as combining elements of sports and teamwork. 
"Ted Lasso" initially had a unique premise – Lasso was hired to intentionally sabotage the team's chances of winning, due to his lack of knowledge and experience in the sport. His approach to coaching, eccentric at first, proved to have a much larger effect on the players. The common theme for the duration of the show is how Lasso can touch the lives of the people around him. At first glance, Jamie Tartt is a narcissistic prodigy who struggled with the concept of working together with the rest of his team. Throughout later seasons we see his character growth as he becomes more thoughtful and genuinely cares for those around him, thanks to the "Lasso effect". The "Lasso effect," at its core, is how Ted Lasso's focus on human connection and kindness can bolster the team and ultimately allow them to be the best people they can be on and off the pitch. Whereas feel-good sitcoms such as "Friends" or "Seinfeld" struggle to scratch the surface of side characters, "Ted Lasso" allows viewers to connect with a variety of characters on a much deeper level. 
The show's success is driven by its ability to celebrate the beauty of happiness while wrestling with everyday struggles. Something is uplifting about the grounded reality of it all. Whether it is tackling the issues of mental health or failed familial relationships there is never a time where the plotline feels artificial. The show's likeability stems from how it is easy for an audience to connect with characters because they feel real and developed. They are all constantly trying their best, whether it be in a workplace scenario or in their relationships. "Ted Lasso" is a reminder to people that kindness does exist in the world. 
Throughout all the seasons, "Ted Lasso" has consistently shown the effect kindness and compassion have on others. It is grounded in reality but shows viewers in almost cheesy ways how you can find good sentiments throughout life in ways that will bring a smile to your face. 
Leave a Comment
About the Contributor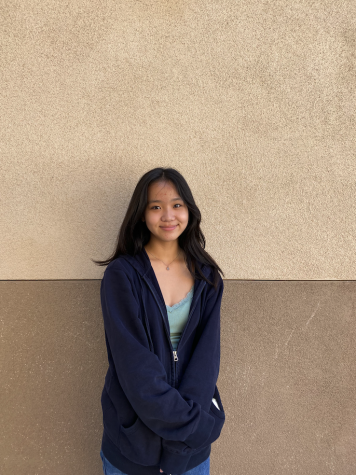 Akemi Tsuchitani, Online Editor
Akemi Tsuchitani is a current sophomore and a staff writer for The Phoenix. She enjoys baking and dancing outside of school.