Fun fall activities during quarantine
Forget Christmas, for me, fall  is the most magical time of the year. It starts with the first crunch of the leaves beneath your feet, the slight breeze when you step outside and you can practically smell the pumpkin spice in the air. For me, the season means picking out pumpkins with my siblings, choosing the biggest ones we can carry home. It also means Halloween parties with my friends with the sounds of trick-or-treaters from outside. And of course, finishing out the season with a big Thanksgiving dinner with friends and family.
However, this year coronavirus (COVID-19) has changed everything about our lifestyles, throwing a wrench in our plans. The fall season might look different, with lots of our favorite activities being unavailable, but there are plenty of ways to still enjoy yourself while staying safe.
One of my favorite things to do during this time of year that is COVID-19 friendly is baking. My favorites include cookies, pies and other warm, cozy treats that offset the colder weather. And, of course, using pumpkin spice in everything. You can even have a social distancing picnic with your friends to enjoy the weather.
Since going outside is limited right now, why not bring fall inside? I like putting up fall decorations all around my house and lighting a candle to stay warm and get that classic spicy smell even when I'm indoors. And no Halloween is complete without bringing home pumpkins from our local farm to carve.
As for Halloween, it may not be the most exciting this year, but that doesn't mean there aren't plenty of ways to have fun. Personally, I know how I'm going to spend my Halloween in quarantine: eating a pumpkin-shaped pizza like we've done every Halloween since I can remember, watching scary movies with my siblings and baking pumpkin cookies. Or you can have a fun Zoom party with your friends, and even dress up in costumes to make it feel like a normal Halloween.
Times are hard for everyone right now, as we deal with things like anxiety or boredom. But don't let quarantine dampen your spirit, and remember you can still have fun this fall season while staying safe.
Leave a Comment
About the Contributor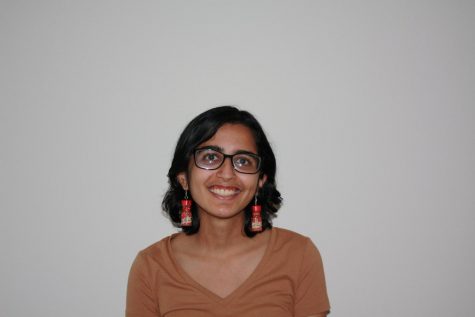 Yashvi Rawat, Staff Writer
Senior Yashvi Rawat is a staff writer for The Phoenix. In her free time she loves reading, going on hikes and talking about One Direction to anyone who will listen. This is her third year in year in journalism and her second year as an editor.