Getting to know Ann-Marie, our athletic trainer
Ann-Marie Reynolds, while only joining Fremont High School in February 2021, has already made a huge impact on the Fremont community. It is clear to all that she has made a positive impact on FHS.
Reynolds, since graduating from the University of Texas at Austin, has had the desire to work as an athletic trainer at a high school. After moving to the Bay Area from Lacoste, a small town in Texas with a population of 1300, she found out that FHS was in need of an athletic trainer. While Reynolds is the athletic trainer at school sporting events, she also works as Fremont's health clerk during the day.
"In the first part of the day, I'm the health clerk. Reynolds said. "So basically, like the school nurse, and then in the second half of the day, I do what I love, which is athletic training,"
She is always at every teams' practices and games, tending to and caring for the players that get injured. Usually, Reynolds and her student helpers help athletes by taping injuries, which most commonly are on the wrist or ankle areas, and rehabilitating injuries to help the students get back to playing as fast as possible.
Apart from her role as an athletic trainer, she constantly makes meaningful  connections with the students and staff at FHS.
"… to have a little bit of influence on like an athlete if they're having trouble with, like, their mindset in a sport or you know, especially with injuries, coming back from injuries is hard mentally as well as physically," Reynolds said.
It is clear that, especially with the injured athletes, one of Reynolds's main goals is to keep their mindset positive. Even though an injury can be painful physically, it can easily hurt just as much mentally. Reynolds believes that there are no downfalls to her job due to the fact that she gets to be outside all the time, and gets to watch all of the different sports. Overall, it is safe to say that Reynolds has made a huge positive impact on the students at FHS.
While being well-involved in school activities, Reynolds also has a bright personal life. She was recently married in Texas just a few weeks ago, and has a dog named Koda. Her dog was named after the movie "Brother Bear", which is a very underrated movie in her opinion. She believes that the most important thing to her is her family, as well as her friends and husband. Reynolds, while only being at Fremont for just under a year, has made a huge impact at Fremont in many ways. Whether it was filling the athletic trainer position or helping out the athletes, it is safe to say that Reynolds has dramatically benefited Fremont. On behalf of all the students, thank you for everything that you do for us, Ann-Marie!
Leave a Comment
About the Contributor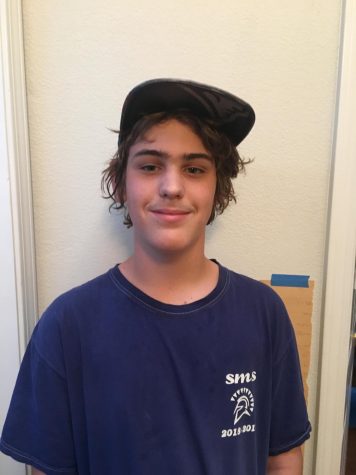 Ysbrandt Seghers, Staff Writer
Ysbrandt Seghers is a sophomore and a staff writer for The Phoenix. He loves to watch and play football.