How the NBA plans to continue and the NBA season preview
Tuesday, Dec. 22 is the official start date of the National Basketball Association (NBA) season and many people have begun to turn their attention to the NBA draft and free agency period. The NBA draft was on Wednesday, Nov. 18, and free agency (time where players can switch teams) began two days later. With COVID-19 continuing to be a national threat, the NBA has agreed upon a 72 game season rather than the regular 82 game season.
In the upcoming 2020-21 season, the Golden State Warriors would have had two great shooters, Steph Curry and Klay Thompson, and a center, James Wiseman, who is the overall second pick in this year's draft. The Warriors looked like one of the strongest teams in the West until Columbia Broadcasting System confirmed that Thompson was out for the whole season due to an achilles tear. With one of the Splash Brothers now out, the Warriors have fallen from championship contention to a playoff team. 
Other than the Warriors, many teams got great picks to further their contention chances. The Minnesota Timberwolves chose guard Anthony Edwards and the Charlotte Hornets got LaMelo Ball as their third pick. The Milwaukee Bucks had picked shooter Jordan Nwora to go along with Giannis Antetokounmpo. Also, the Brooklyn Nets have a fully healthy Kevin Durant and Kyrie Irving.
With the Eastern conference now becoming a battleground between the Bucks, Nets, Heat, Raptors, and the Celtics, the new NBA season looks to be one of the most unpredictable seasons in NBA history due to the competitiveness between all these great teams.
In the Western Conference, the Los Angeles Lakers gave up a draft pick in a trade for Dennis Schröder, which saw the Lakers finding a new replacement for the departed Danny Green. Schröder would help out by being a great scorer, while Lakers star LeBron James would take the playmaker role, in addition to Marc Gasol, Anthony Davis and Sixth Man of the Year Montrezl Harrell.
The West is slowly building up to have one of the best conference seasons of all time. The Lakers are returning champions and are shaping up to be prime contenders, and the Los Angeles Clippers team with Paul George and Kawhi Leonard also have a good shot at winning. Besides them, the Denver Nuggets and Warriors have good chances of contending for the playoffs because of their young core and playmakers.
This new NBA season seems to be one of the greatest seasons in NBA history, with many great teams and great players returning. Make sure to watch this historic NBA season as it will be one for the books.
Leave a Comment
About the Contributor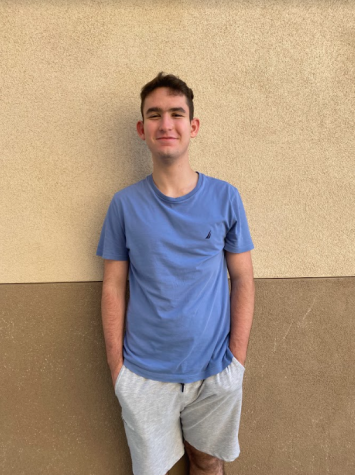 Arda Tuncturk, Alum
Arda Tuncturk is a senior and an Editor-in-Chief for The Phoenix. He loves watching Doctor Who, reading romance novels and going to Turkey. He's an avid fan of sports, particularly soccer and basketball.