Kanye's new album: "Donda"
Many people were waiting for the release of Kanye's new album, "Donda." Kanye had previewed a song from the album on July 12, 2020. Ever since, Kanye has been building up hype for his album by hosting multiple listening parties in football stadiums, playing his album to celebrities and having them tweet about it. 
Kanye had previewed the same song on his Twitter account. Fans were excited to see that Kanye had been in the studio making music, but it would not be until 2021 when the hype surrounding "Donda" would start to grow. 
Throughout 2021, Kanye would invite basketball players Kevin Durant and Justin Laboy into the studio and have them listen to some songs on the album. On July 19, 2021, Justin Laboy tweeted 
"ALBUM OF THE YEAR DON'T @ ME" @JustinLaboy
 On that same day, the rapper Pusha T posted on his Instagram that Kanye would have his first listening party for his new album in the Atlanta Falcons football stadium on July 22, 2021. Kanye's manager had confirmed another listening party in Atlanta on Aug. 6, but it was held on Aug. 5 instead, with a new mix of songs and new features that were played. There was a third listening party of the same time in the Chicago Bears football stadium that took place on Aug. 26. Three days later, on Aug.29, "Donda" was released. 
"Donda" has 27 songs, taking an hour and 48 minutes to listen to.  "Donda" features artists Jay-Z, Lil Baby, The Weekend, Travis Scottand and Playboi Carti, who is on three songs. Kid Cudi, Ariana Grande, Roddy Rich and many more are also featured. Critics from Billboard have ranked each song from the album. They have the song "Off the Grid " which features Playboi Carti and Fivio Foreign. The song and all artists involved found that the song was well received as well as complimented for its amazing beat and flow. 
Personally, I like this song because Kanye says in his song "They playing soccer in my backyard, I think I see Messi". At that point in the song the beat dropped and Kanye's following verse was fantastic. This song is one of my favorites on the album. Some of my other favorite songs are "Jail," which features Jay-Z, "Jail pt2," which features DaBaby, "Moon," which features Don Toliver and Kid Cudi and "Praise God," featuring Baby Keem and Travis Scott. In my opinion these songs are the best in the album, and I would recommend you listen to these first. 
Overall I believe that Kanye's album could be one the best albums of the year. Although there have been other albums put out such as Drake's new album "Certified Lover Boy" and Tyler the Creator's album "CALL ME IF YOU GET LOST", I believe "Donda" by Kanye is one of the best albums of 2021. 
Leave a Comment
About the Writer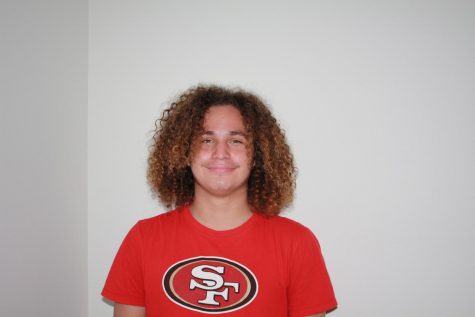 Enrique Alfaro, Staff Writer
I am Enrique Alfaro, I am a staff writer and I am a senior. I play soccer and I support the team Chelsea. I also support the 49ers and Warriors.