Kim Ng is hired as the MLB's first Asian American female GM for the Marlins
Throwing out stereotypes, catching careers, hitting it off and running the baseball business
In 1990, 22 year old, Kim Ng was hired as a White Sox intern — 30 years later, on Nov. 13 of this year, she was hired by the Miami Marlins as the first female and first Asian American general manager (GM) in Major League Baseball (MLB) history.
"On behalf of Principal Owner Bruce Sherman and our entire ownership group, we look forward to Kim bringing a wealth of knowledge and championship-level experience to the Miami Marlins," Marlins CEO Derek Jeter said in a statement. "Her leadership of our baseball operations team will play a major role on our path toward sustained success. Additionally, her extensive work in expanding youth baseball and softball initiatives will enhance our efforts to grow the game among our local youth as we continue to make a positive impact on the South Florida community."
Ng — along with names such as New York Yankees' Rachel Balkovec, the first woman hired as a full-time hitting coach by a major-league organization, and San Francisco Giants' Alyssa Nakken, the first woman in major league history to coach on the field as a base coach — have been breaking the baseball norms by carving a career in a sport that is noticeably dominated by men. 
Like Balkovec and Nakken, Ng's long history with baseball does not just involve watching games with her dad, but moments in time where she played stickball in the streets of Queens, New York, to playing softball as a MVP shortstop for the University of Chicago throughout the four years she attended. From there, she kept building on her formidable résumé as after her graduation and internship, she was led to holding positions in clubs such as the New York Yankees' assistant GM and the Los Angeles Dodgers' vice president and assistant GM. She would later in 2011 join the MLB's Commissioner's Office as senior vice president of baseball operations. 
Considering the fact that with such a strong background of eight postseason appearances, six league championship series and three world championships, it is hard to believe that with skills of negotiating player transactions, trades, pro scouting and a larger list of others that she is not already a GM. 
Nevertheless, like many other women who have broken through and pioneered in this new age of baseball, their opportunities did not come easy. Ng had applied and had been interviewed for a MLB GM job more than a half-dozen times since 2005 for teams that included the Dodgers, Philadelphia Phillies, New York Mets, Seattle Mariners, San Diego Padres and even locally for the Giants. All had turned her down in favor for a more familiar looking face until now, 15 years later — 15 years overdue. 
"Kim's appointment makes history in all of professional sports and sets a significant example for the millions of women and girls who love baseball and softball," Commissioner of Baseball Robert Manfred Jr. said in a statement. "The hard work, leadership and record of achievement throughout her long career in the National Pastime led to this outcome, and we wish Kim all the best as she begins her career with the Marlins." 
According to the Institute for Diversity and Ethics in Sport at the University of Central Florida, forty percent of the professional employees at the MLB's central office are women, the highest percentage since 2008, yet still, the institute's latest report card gave the MLB and its 30 teams a C grade for gender hiring, especially amongst women of color. So it gives even greater meaning to the news of Ng and many other women like her earning these positions and doing this kind of work as it will be noted as a great turning point in baseball history. 
For Ng and all the other girls watching this unfold, it means everything. 
"I entered Major League Baseball as an intern and, after decades of determination, it is the honor of my career to lead the Miami Marlins as their next General Manager," Ng said in a statement. "We are building for the long term in South Florida, developing a forward-thinking, collaborative, creative baseball operation made up of incredibly talented and dedicated staff who have, over the last few years, laid a great foundation for success."
"This challenge is one I don't take lightly. When I got into this business, it seemed unlikely a woman would lead a Major League team, but I am dogged in the pursuit of my goals. My goal is now to bring Championship baseball to Miami. I am both humbled and eager to continue building the winning culture our fans expect and deserve." 
Balkovec, Nakken and Ng are not the team moms of their respective clubs. They are not there to sit in the dugout or bleachers watching the game run until they are called to hand out granola bars, Gatorades or cooling towels. They are out there to make the big decisions, they are here to win and they are here to stay. This is truly a win for all women. 
Leave a Comment
About the Contributor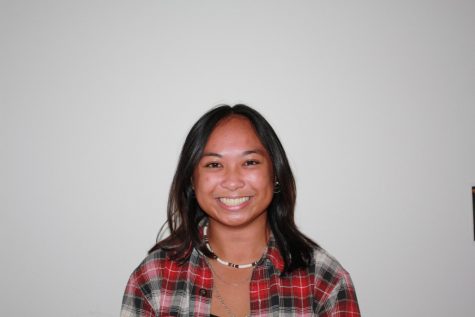 Kiana Thelma Devera, Staff Writer
Senior KT Devera is a staff writer. When she isn't drowning in responsibilities, KT loves spending time with her cousins and going on road trips with friends. KT is currently on a Rihanna boycott until she releases her ninth album.