Magic Kingdom: Magic, money and madness
Every kid's biggest dream is to go to "the Happiest Place on Earth," but what happens when this dream puts you and your family into inescapable debt? Unfortunately, this is becoming more and more common for middle-class families as Disneyland's prices go up. 
Exploring the costs, a one-day park hopper ticket costs $244 per person per day; for a family of four, one day at the park will cost $976 just for the tickets. If you want to use this day to your fullest, you may try to stay from opening to closing, but this means you will have to eat. Food at Disneyland can be upwards of $120, depending on how many people there are and how many meals you eat. With these prices, a family is already well over $1000 for one day at the parks. If you hate waiting in lines you can buy a Genie+ subscription that gives you fast pass lightning lane privileges; these cost $25 per person per day, but this does not include select attractions that require a virtual queue such as Rise of the Resistance. Now, as a family of four, you have spent almost $1200 dollars on a single day at Disney without including merchandise prices, transportation and hotel fees.
For wealthy families, these costs are barely a minor dip in their spending, meaning a trip to Disneyland is becoming an upper-class luxary. With that being true, lower-income parents are doing everything they can to afford this magical experience for their families, even if that means going into debt for it. Disney should be an accessable experience, no matter how much money you make. Especially since it is hyped up as an unforgettable experience that every kid wishes for. 
Walt Disney himself said, "Disneyland is a work of love. We didn't go into Disneyland just with the idea of making money." 
The original idea for Disney was an affordable theme park for everyone; so why does it feel as though everything Disney produces is to make more profit? Considering Disney is a multi-billion dollar company, lowering prices should be a reasonable ask. 
Disney's absurd prices are causing families to go into debt after their trips and a trip is becoming an unachievable cost for even middle-class families. Will Disney continue to increase these crazy costs and become a solely upper-middle-class novelty? Or can we advocate prices to make things affordable for everyone?
Leave a Comment
About the Contributor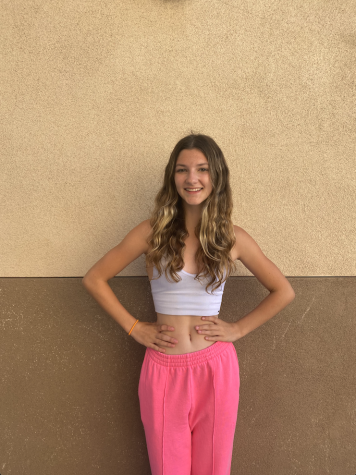 Lydia Malashock, Staff Writer
Lydia Malashock is a current junior and one of the staff writers for The Phoenix. She is also the cheer captain for FHS and she loves cats, the beach and hanging out with friends!