On My Block final season review
Netflix's "On My Block" is a comedy-drama about four working-class teens going through high school in Los Angeles whilst encountering a few bumps on the road. It initially premiered on Netflix in March 2018, and continues to grab viewer attention in the latest season. The final season, season four, was announced on Oct. 4, 2021. 
It is clearly shown that the four high school teens' friendship has been getting stronger throughout the series. Caesar, who is a very tough and serious person compared to the other three, is really great friends with more goofy and loose kids, which is very surprising to watch and see them laugh and joke with each other. 
The group's friendship takes a turn after Monse's departure, who had been the group's glue that helped them stick together all this time. Whenever she or anybody in the group would get in an argument that could possibly break it up, their long-time friendship reminds them that nothing would break them up. 
After getting through events caused by the Santos gang, the kids gain control of their school life and work toward their goals before graduating senior year. Throughout past seasons, the plot has been mostly about kids getting involved with the Santos after trying to get Caesar out of the gang. 
Jamal and Ruby have always been the hyper comedic best friend duo in the series, but now have to compete against each other to get what they have been dreaming of. One of the most liked characters, Jasmine, helps Ruby do just that, while another character, Ruby's grandmother Abuelita, helps Jamal. 
Caesar, however, has no time for schoolwork, putting all his time to work for the neighborhood gang that his older brother Oscar put him in. All of the violence, rage and hurt comes from Monse leaving and not returning for the two years. 
The aftermath of the events after a familiar person's death before the group's separation comes to haunt them and come together and make sure nothing separates them again. It forces the kids to confront the anger towards each other that caused the separation in the first place. 
Even though the episodes are 30 minutes they still manage to capture powerful storylines that are still talked about around the world, but in an entertaining and funny way. The final season sums up everything in a quick and satisfying way that still leaves people feeling like the series needs another season.
Leave a Comment
About the Contributor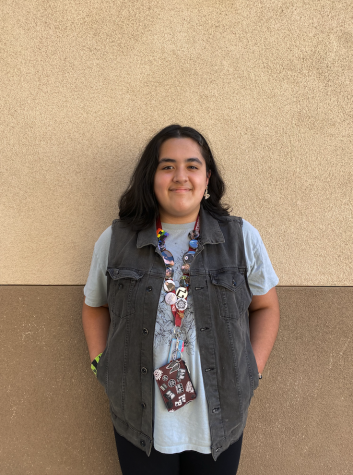 Victoria Duran, Staff Writer
Victoria Duran is a current senior staff writer in the Phoenix. In her massive free time Victoria loves reading fiction, writing, watching TV and movies, and listening to modern music.