Prioritizing YOU during Finals Week
With Thanksgiving break now officially over and the holidays fast approaching, as usual, nearly all high school students are dreading finals week. Many students are still catching up on homework assigned from previous weeks whilst finals week inches closer, bringing with it multiple tests to study for and stress regarding additional papers and projects, all worth a lot of points. Needless to say, it is very common for students to not successfully navigate the balance between grades and mental health, but rest assured, it is possible to earn good grades and take care of yourself at the same time. 
While studying and working on homework during finals week, students often deprive themselves of sleep, food and exercise, which deteriorates mental health. Stress is a normal part of life, but when it starts to take a toll on your mind and body; it is important to step back a little. Taking short breaks between studying can somewhat relieve stress, and actually improves the review of content. Taking the time to organize a study schedule makes studying easier, and one will feel calmer and organized while studying instead of pure panic regarding the upcoming test.
Believe it or not, six cups of coffee and some bread is not a three-course meal and 4 hours of sleep is not a full night's sleep. It is important to take care of your body while studying, no matter how much work you have. To do this, it is important to not skip any meals, get enough sleep, move your body once in a while and stay social by talking to friends and family. Giving yourself more attention during finals week helps you to not only feel better but also allows you to function at your best. Finals week may seem intimidating (and rightfully so), but using the right mindset and staying organized helps you to manage your stress and maintain your mental health. Happy finals week! It will all be over soon!
Leave a Comment
About the Writer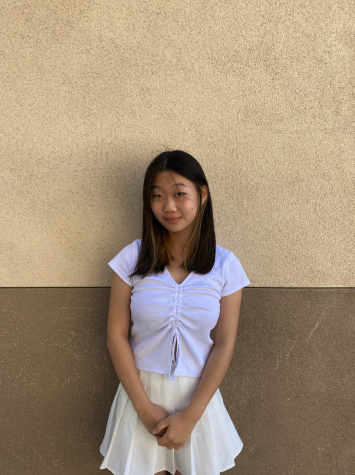 Sophie Wang, Editor-in-Chief
Sophie Wang is a junior and Editor-in-Chief for The Phoenix. Sophie may be a night owl, but she prefers to keep her daytime adventures indoors, away from the harsh glare of the sun. Perhaps she should consider adjusting her sleep schedule, but for now, she'll continue to let her creativity thrive under the cover of darkness.