Remembering Alex Trebek
We all know the infamous music that everyone sings along to when answering a suspenseful question. The iconic music comes from the show Jeopardy! hosted by the legend himself Alex Trebek. But Trebek's life came to an end too soon when he passed away recently at the age of eighty.
  Trebek was born on July 22, 1940, in Sudbury, Canada. From a young age, he was a curious and intelligent child. He eventually left his hometown of Sudbury to attend the University of Ottawa High School. After completing high school in 1957 Trebek attended the University of Ottawa studying philosophy. Once he graduated he made the life-changing decision of leaving philosophy behind and pursuing a career in journalism. 
His first job was as a fill-in reporter and newscaster for the Canadian Broadcasting System. Alex started to become well known for his cool and charming personality which led him to change his focus to hosting game shows. In 1996 he managed to land a position as the host of the show, Reach for the Top, a quiz show featuring high school students in teams against one another showcasing their intelligence. His second hosting job was for a Canadian game show called Jackpot. By 1973, Trebek felt it was time to move on from Canada and head to famous Hollywood. His first American game show as a host, The Wizards of Odds, was his first debut in America. Although the show only lasted for one season this was his first American hosting opportunity of many. 
During this time, he met a woman named Elaine Callei in 1974. They were married for seven years but ended up divorcing in 1981. Seven years later in 1988, Trebek met a woman named Jean Currivan while at a party in New York City. The two of them tied the knot in 1990 and had two children together, Emily and Matthew Trebek. 
In 1984, ABC contacted Trebek offering him to be the host of the famous trivia game show Jeopardy! With Trebek as host, the show immediately became popular and successful. Trebek became an icon, well known for his charismatic personality which led him to win multiple Daytime Emmy Awards. He was the host of Jeopardy! for over three decades. But even after all those years of fame and success, he always remained modest and humble.
Trebek's life, as well as the lives of numerous fans around the world, changed dramatically in March of 2019 when Trebek announced he had been diagnosed with stage four pancreatic cancer. Despite his diagnosis, he did not let it stop him from missing a single day of work even while going through chemotherapy treatment. While undergoing treatment he discussed on Good Morning America how he was struggling with depression. He began to lose his hair and have to endure painful stomach cramps. Despite these struggles, he continued to be dedicated to his work and family.
In March 2020 Trebek proudly announced that he had surpassed the average one-year expected survival rate for patients with stage four pancreatic cancer. He admitted how the journey was nowhere close to easy but was happy to be able to be where and who he was. 
But recently on November 8th, 2020, Alex Trebek sadly passed away. He was with his wife at his favorite spot in their backyard. Though he is gone he will never be forgotten.
"If we take it one step at a time with a positive attitude, anything is possible." – Alex Trebek
Leave a Comment
About the Contributor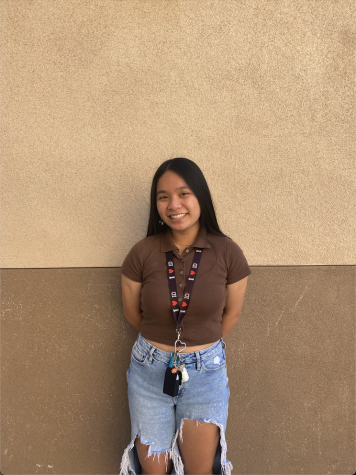 Madelyn Nguyen, Alum
Madelyn Nguyen is a current senior and one of the Managing Editors for The Phoenix. In her free time she loves to read, rock climb, and listen to music. Ninety-nine she is either listening to One Direction or caffeinated. But usually it is both.