Spooky Halloween costumes for this season
You cannot imagine Halloween without costumes! From scary witches to evil clowns and even ex-presidents, no one knows exactly what we will see next during this upcoming spooky season. If you are having trouble finding a costume this year, here are a couple of ideas that will help you channel your inner Halloween spirit!
For all the arts and crafts lovers, the Queen Of Hearts costume is a great way to look stylish and show off your arts and crafts skills. This outfit is perfect to wear when trick or treating, at a Halloween party or even while handing out candy. To make this costume, just put on a red or black dress and grab a piece of paper to fit around your neck. Trim the paper down to the right size to fit the cards, then staple a deck of cards to the paper. If you do not want to use a piece of paper, glue the cards together. Do not be afraid to put your own spin on this costume. Now, you are ready to show off your style and your arts and crafts skills! 
Calling all couples: are you having trouble finding a matching costume for you and your partner? Nothing goes together better than the two joy-cons of a Nintendo Switch! This costume is not only perfect for gamers, but it is also super easy to make and fun to show off. Take two rectangular pieces of cardboard and color them to your liking. The joy-con color combinations are as follows: red and blue, dark gray and dark gray, yellow and yellow or green and pink. Nevertheless, do not feel constrained to simply these colors, it is your Halloween costume after all. You can make them your favorite color, multi-colored or whatever your heart desires. After completing the base of the costume, add black buttons and controls to make your joy-con look more realistic. 
Finding a group costume everyone can agree on is always a struggle, but with the condiment pack that struggle is long gone. The only thing that will be difficult to agree on is which person gets to wear which condiment. Whether you want to be the main character and go for the classic ketchup or fly under the radar with relish, any condiment is easy to find or make and is cheap, so you will not have to worry about costly expenses for your group's costumes. 
Halloween is a very spooky and exciting time for all. There is no limit to the number of costume ideas available. Halloween is truly a perfect time to dress up as you please without worrying about what others will think of you or your outfit. Have a safe and happy Halloween!
Leave a Comment
About the Contributor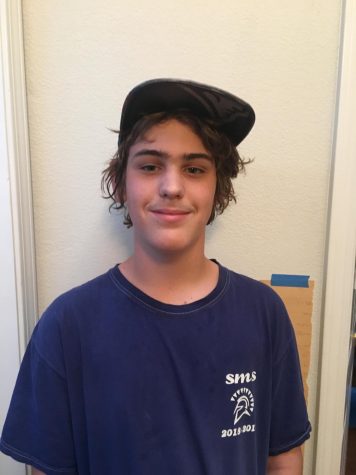 Ysbrandt Seghers, Staff Writer
Ysbrandt Seghers is a sophomore and a staff writer for The Phoenix. He loves to watch and play football.