Succession season three review
"Succession," the television series filled to the brim with wealthy dysfunctional family politics, returns for a third season. Four children of the chief executive officer of Waystar Roco, the fifth-largest conglomerate news company in the world, fight for the title of CEO. In the end, only one can inherit their father's empire — who will it be? 
The TV series has unforgettable characters ranging from Logan Roy (Brian Cox), the headstrong CEO of Waystar Roco, who built the company from the ground-up over five decades, to his son Kendall Roy (Jeremy Strong), the main antagonist of season three whose life mission is to become CEO, whatever the means. 
Then there is Siobhan Roy (Sarah Snook), a well-spoken political advisor who is married to Tom Wambsgans (Matthew Macfayden). 
Also included are Logan Roy's two other sons: Roman Roy (Kieran Culkin) and Connor Roy (Alan Ruck); Roman, a chief operating officer who is inexperienced, foul-mouthed, and extremely pretentious, attempts to climb the corporate ladder of Waystar Roco, whereas Connor, who is indifferent to the turmoil in the family, aims to become the president someday. 
After the shocking ending of season 2, Waystar Roco is targeted by the Senate Committee on Commerce, the Federal Bureau of Investigation and the Department of Justice for criminal investigations following controversy surrounding Waystar Roco's cruise line. 
As the pressure from stockholders mounts, Logan decides to offer a sacrifice to the stakeholders — Kendall, his own son. Kendall is supposed to acknowledge the allegations and resign, but at the last minute he turns on his father. In a blistering press conference Kendall pins all the blame on his father and claims that he ordered the cover-ups in regards to the cruise line controversy; thus ensuring a civil war within the Roy family. 
Season three picks up where season two leaves off: Kendall pools all his legal and public relation resources to ensure his father loses his proxy battle against the stakeholders. Logan on the other hand rallies all his political allies, even the president, in order to survive the most pressing crisis to ever face his company. 
Unfortunately for "Succession", the plot is starting to become all too predictable. Kendall's betrayal of his father for his own personal gain was less of a question and more of a given. This is the third time Kendall has personally betrayed his father, once per season!
There was the board vote of no-confidence in season one where Kendall almost removed his father as CEO by one vote. Then in season two Kendall plotted with Sandy Furness (Larry Pine) and Stewy Hosseini (Arian Moayed) to start a hostile proxy battle against, you guessed it, his father. Now back in season three Kendall is yet again trying to bring his father down. 
This leaves the viewer with instead of a feeling of shock and surprise, a feeling of "here we go again."
Instead of spending so much time on Kendall's endless attempts to thwart his father, the show should spend more time focusing on Roman and Siobhan. They are arguably the more interesting children and who the future of Waystar Roco is most likely to fall to. 
Nevertheless the show does a brilliant job at showing how the rampant stresses of their corporate jobs and how the children's never ending lust for power affects them. 
Kendall self medicates via a wide variety of ill-advised addictions: alcohol, cigarettes, vapes, ketamine, cocaine and more. 
Siobhan holds multiple affairs unbeknownst  — for a time — to her husband. 
Roman is only capable of engaging in sexual acts when his partner hurls a rapid fire number of dehumanizing and vile explicits towards him. 
Conner, the only child to be disconnected from the firm, appears to be the only normal one. Besides some problematic political views, Conner has no unhealthy behaviors compared to his siblings. No alcohol, cigarettes, vapes, ketamine, cocaine, affairs or excessive promiscuous behavior.  
Logan has spent the past 50 years fending his firm off from attack against outside forces. Now it appears in season three that he was the creator of his own worst enemy — his children.
All-in-all this latest season, based on the first episode alone, deserves a three out of five star rating due to the repetitiveness of the plot. Kendall, you are great but the loyal viewers deserve more complexity.
Leave a Comment
About the Contributors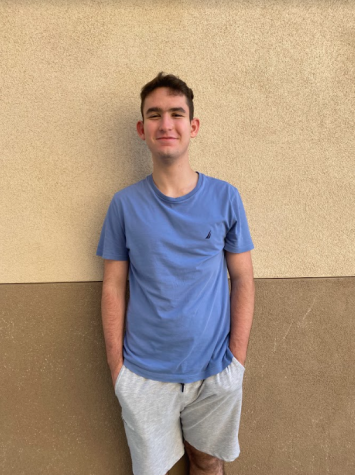 Arda Tuncturk, Alum
Arda Tuncturk is a senior and an Editor-in-Chief for The Phoenix. He loves watching Doctor Who, reading romance novels and going to Turkey. He's an avid fan of sports, particularly soccer and basketball.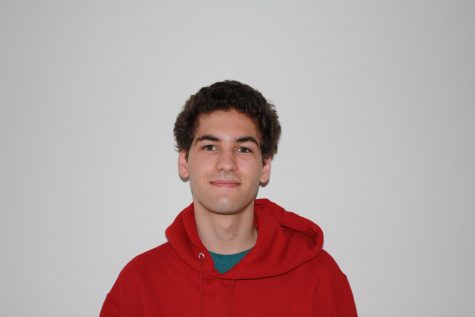 Quinten Seghers, Staff Writer
Quinten Seghers is a senior and staff writer for The Phoenix. Quinten has been in journalism for all four years and hopes to do his best in leading journalism for the papers ten year anniversary. He runs in cross-country, likes to listen to various pop songs and obsess over his stuffed animals. Besides making Instagram posts for The Phoenix, Quinten hopes to eventually become a great journalist one day.