The Chair: a Netflix must watch
"The Chair," Netflix's latest comedy-drama centering on the highs and lows of the English Department at an esteemed university, spotlights Dr. Ji-Yoon Kim (Sandra Oh), a Korean-American English professor suddenly thrown into an unfamiliar world as the English Department's chair. 
It is really the first 90 seconds that sold me on the series. Viewers watch Kim as she promenades across campus, pauses to read her new name tag: "Dr. Ji Yoon Kim, Chair / Department of English" — a solitary, peaceful moment of pride — before very ungracefully falling off her very real desk chair. Altogether, "The Chair" continues its comedic triumphs throughout the series. 
Simply put, the English Department at a top university is falling apart. Moreover, it is put in the hands of Kim, the first woman and person of color to ever take the role. Along with Kim's journey navigating the dizzying administrative responsibilities of department chair, the series showcases Bill Dobson (Jay Duplass), Kim's close friend and lover-ish, in his downward spiral after his daughter's departure to college and wife's death. Along with Yaz McKay (Nana Mensah) as she encounters the struggles that coincide with being a young female professor of color who is being considered for tenure; and Joan Hambling (Holland Taylor), Kim's confidante and supporting beam, as she continues her career as a senior professor in the English department. 
"The Chair" hilariously captures the aura of prestigious academia. In its roughly 30-minute episodes, "The Chair" touches on cancel culture, ageism, sexism and everything in between. Intertwined with Oh's dry, yet witty, sense of humor, this "dramedy" is a must-watch in a pool of Netflix no-nos. 
Leave a Comment
About the Contributor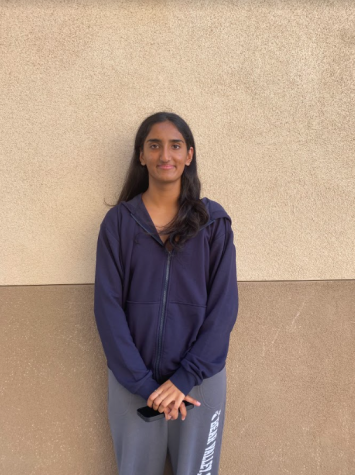 Nivi Khatana, Alum
Nivi Khatana is a senior and Editor-in-Chief for The Phoenix. She loves to crochet, paint and, of course, design. She likes to explore film, feminism and existentialism in her writing. Outside of journalism, she makes playlists, watches sunsets and, in general, vibes out.