The Queen's Gambit is not about chess
On October 23rd, The Queen's Gambit came out on Netflix, and is currently, as LA Weekly put it, "winning Netflix right now." It centers around Beth Harmon, a young orphan who discovers through games with the janitor, Mr. Shaibel (Bill Camp), that she has a remarkable talent for chess. As she grows up in 60's America she becomes more formidable on the chess board, competing and winning in national and international tournaments. Along the way she struggles with pills and alcohol.
What makes the story so compelling is that there isn't a clear antagonist. It's not the Russian chess player Borgov (Marcin Dorociński) that Beth spends the majority of the show trying to figure out how to beat. Rather, Beth's biggest enemy is her own dependence on alcohol, and the demons from her past she can't escape. It is a long, emotional journey in just seven episodes, and makes the final moments of the series all the more satisfying. 
Anya Taylor-Joy, who plays Beth, is what makes the show work. Beth can be prickly, introverted and rude. And yet the quiet determination Taylor-Joy gives her can't help but make you root for Beth. Her eyes, in particular, during some extremely tense chess matches in the show, stare at the camera with such intensity that you have to look away for a moment.
Every scene is gorgeous and maintains the feeling of America in the 1960s. You feel like you are transported to another era. Not a single thing- hair, clothes, set pieces -feels out of place.
As the title of this article says, this series is not about chess. Not primarily, at least. It is more so of redemption, of an orphan's rise in the world and the challenges she overcomes.
Leave a Comment
About the Contributor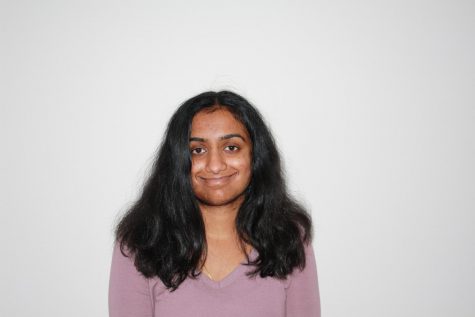 Ramita Setty, Copy Editor
Ramita Setty is a senior and copy editor. When she isn't focusing on Journalism, she enjoys reading fantasy novels, writing her own short stories, and is a professional activist for the advancement of the Oxford comma.