Those stressed about the results of the election found comfort in news anchors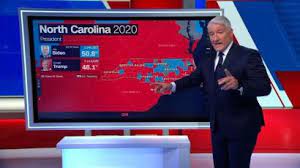 Over the course of the 2020 presidential election, one thing was made clear: John King and Steve Kornacki deserve raises. Dedicating around 21 hours a day respectively to make sure we had the latest polling updates to see who would win the presidency, the public erupted with compliments and appreciation for these anchors' dedication. CNN's King and MSNBC's Kornacki worked wonders with their touch screen charts, making up scenarios about swing state's electoral votes to ease our minds and hearts during this stressful time.
Love for Kornacki was widespread: he was dubbed a "chartthrob" by the Los Angeles Times, and khaki sales went up after he revealed that was his pants of choice for election coverage. The GAP saw an increase in sales of his signature slack, noting the love and support he has received from his election coverage.
Similarly, King was appreciated and dubbed the man of the magic wall. He eloquently created scenarios about swing states and which way they could go, easing the mind of countless Americans and creating a fan base in the process. 
"It was truly an honor for me to be trusted to take the role I have," King said to Poynter.org. "The interest and intensity was off the charts."  
Not only were King and Kornacki the breakout stars of election coverage, CNN anchors like Anderson Cooper and Jake Tapper made a lot of new fans while speaking about President Trump, 2020 President-elect Biden and their respective actions. Nationwide thirst for these anchors was widely made known by the use of tweets and fancams. 
Citizens were glued to CNN, as county ballots rolled into crucial battleground states like Nevada, Arizona, Pennsylvania and Georgia. Tapper, Cooper, Chris Cuomo, Abby Phillip and many others provided a reassuring presence during the stressfulness of this election.
Gen Z reacted to these anchors in a positive way, by making and posting fancams on Twitter and TikTok. It's nice to see the younger generation be interested in cable news again, and these anchors are appealing to them in the best way possible. Cooper's blunt and at times, unapologetic way of debunking voter fraud conspiracy theories was entertaining to watch.  Similarly, Tapper's eloquent and decisive way of holding Team Trump accountable for their actions and words was much appreciated. 
The election was stressful: there's no doubt about it. In such an important and slow-going election, it's important to have good, entertaining and dedicated anchors who may be just as stressed as you are. The public and news anchors alike were sleep deprived and worried, and eventually satisfied, and that relatability made this election memorable. Here's to celebrating King and Kornacki, as well as the others, for making this election bearable.
Leave a Comment
About the Contributor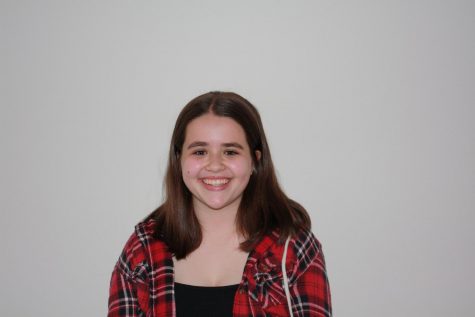 Emily Wilson, Staff Writer
As an Editor-in-Chief, senior Emily Wilson is one third of the Phoenix upper management.  She often jokes about being emotionally dependent on NBA basketball (go Nuggets), but she actually is, to a rather depressing extent. She thinks "I Bet You Think About Me" is the best vault song from Red (Taylor's Version).