Transition to in-person school
On Aug. 16, 2021, Fremont High School students resumed in-person school. For many students, this is the first time they have come back to school in  over a year and a half. Students thus have had to rapidly adjust to many different aspects of in-person school.
After talking to classmates and teachers exclusively via Zoom calls, students now can collaborate with each other in table groups and talk to each other in the hallways.
"I think it's a pleasant change in the environment we work in as it makes things more interesting and fun when you get to chat with your classmates and it's also easier to learn," junior Anshul Doshi said. 
Another aspect of in-person school that students have missed since 2020 are in-person events. Within the first two weeks of the school year, Fremont ASB has hosted a rally and the jamboree, a replacement for the back to school dance. 
"These events were all well planned out, and the events were really fun," junior Shreya Suriya said.  "It was a great kick off to the school year!"
Even though students are back in-person, the pandemic's impact can be seen everywhere still. Masks are ubiquitous, hand sanitizers guard the classroom doors and students bring their own computers to school now.  However, students are not the only ones adjusting to in-person school. Teachers and staff have been working to ensure that the transition is smooth for everyone. Another prominent transition that comes with in-person school is the shift back to paper work. Teachers specifically have been trying to balance the convenience of digital work with the classic paper assignments.
"Some activities are going to be the same as it was during the remote school year but there will be more lab activities and using equipment and using more handouts so not everything is on a computer," Fremont Physics Honors teacher Sarah Burnett said.
There are pros and cons to digital and in person work. Burnett notes that as a teacher, digital handouts are easier to read and are faster to look through. She also states that it is easier to give feedback in person.
While the transition to in-person school is a huge change for everyone, it is a nice step back to normalcy — whatever we consider that to be now.
Leave a Comment
About the Contributor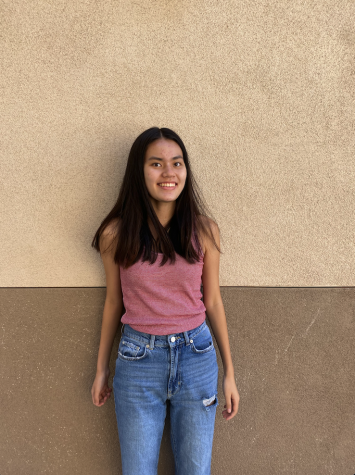 Caitlyn Chan, Alum
Caitlyn Chan is a senior and a Managing Editor for The Phoenix. She likes to read and ice skate in her free time, as well as visit new places.