TV and Film: Movies to watch in 2022
As COVID drags on, people are itching for things to do, and movies to watch. Here are five promising movies premiering in 2022.
"Scream" is the latest movie from the Scream franchise, starring David Arquette and Neve Campbell. The movie is the fifth installment in the series and depicts what happens when a new killer under the Ghostface mask sets eyes on a group of teens in Woodsboro, California. Led by directors Matt Bettinelli-Olpin and Tyler Gillett, the movie has been rated a 7.6 out of 10 on IMDb thus far.
Coming out on Feb. 4, 2022, "Moonfall" follows Jo Fowler, Brian Harper and K.C. Houseman, who each do their part when the moon is mysteriously knocked out of orbit and is set to collide with Earth. "Moonfall" is directed by Rolan Emmerich, the director of  "Independence Day" and "Godzilla." Full of rockets and action, the movie is bound to be an epic sci-fi masterpiece.
"The Batman" will star Robert Pattinson as Batman and Paul Dano as the Riddler. The Riddler is a serial killer on the loose who Batman pursues around Gotham City as he learns more about his own family. Director Matt Reeves' creation "The Batman" abounds with thrills and fight scenes and is well worth the wait. Watch it in U.S. theaters starting March 4, 2022.
"Marry Me" tells the story of Kat Valdez, a famous superstar played by the world-famous Jennifer Lopez. When Kat's fiance is caught cheating on their wedding day, she is suddenly caught up in a whirlwind romance with Charlie Gilbert (Owen Wilson) as she marries him on the spot. To find out what comes next, watch "Marry Me" on February 11 and be prepared to laugh and cry with this rom-com.
Last but not least, starring Gal Gadot is "Death on the Nile," a 2022 mystery thriller imbued with drama. It starts with what seems like the perfect Nile vacation cruise for Hercule Poirot (Kenneth Branagh) but takes a turn for worse when a murder occurs, leaving him and the other passengers trapped with a murderer on board. Other cast members include actors Armie Hammer, Letitia Wright and more, who are all caught up in a terrifying search for the killer in which they themselves are also suspects.
From superheroes to space adventures, each film has much to look forward to and they are all a great way to start off 2022!
Leave a Comment
About the Contributor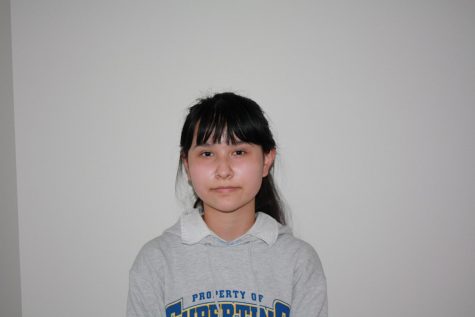 Martha Marki, Staff Writer
Martha Marki is a staff writer for the Phoenix. She plays piano and flute and spends a lot of time on the internet listening to music, especially BTS.