TV and Film: The Academy's obsession with biopics
A biopic is a curious thing – it is the result of a group of people exploring the life of a (usually famous) person and deciding that not only do they know that person intimately, but they know that person enough to create a story of their own imagination about what that person's life was like. To filmmakers, the ability to create their own version of what this person was like is a heady sort of power.
But they can be tiring, too. Biopics, by nature, tend to follow a predictable story. A humble beginning, with a sudden rise to greatness that is accompanied by triumphs, setbacks, failures, growth and on and on. All biopics naturally follow a similar format.
But the Academy clearly loves them, because biopics are disproportionately nominated for Oscars more than any other genre. Of all the Best Actor winners in the 21st century so far, 12 out of the 21 winners so far won for biopic films. Of Best Actress winners, 10 were for biopic films.
Biopics are still going strong – In 2021, Jessica Chastain starred as Tammy Faye in "The Eyes of Tammy Faye," Kristen Stewart as Princess Diana in "Spencer," Andrew Garfield as Jonathan Larson in "Tick tick…boom," Nicole Kidman and Javier Bardem as Lucille Ball, Desi Arnaz in "Being the Ricardos," Will Smith as Serena and Venus Williams' father in "King Richard" and Lady Gaga as Patrizia Gucci in "House of Gucci." While Oscar nominees have not been announced yet, it is almost certain that most of these actors will be among those nominated.
Biopics, after all, have an inherent prestige factor. And producing one is a sure way to garner Oscar nominations regardless of the film's actual quality. From a business perspective, it is easy to see why so many biopics get greenlit: studios want Oscar nominations.
Judging acting is hard, as it is incredibly subjective. When an actor is acting out a real-life person, there is a point of reference for the Academy to judge how well the actor is doing in their role. It is easier to see the amount of effort an actor puts into the role, while it can be harder to judge when actors play a fictional character.
There is also an inherent weight given to biopics, as they are capturing significant moments in history. In the famed and critically acclaimed Queen biopic "Bohemian Rhapsody," Rami Malek gave a larger than life performance as Freddie Mercury, one of the most significant musicians of all time. Similarly, many argued that Renee Zellweger's win for the film "Judy" was to honor Judy Garland more than it was a reward for Zellweger's performance. A large portion of people's appreciation for biopics stem from their part in presenting a renowned person and not the substance of the film.  
As the public grows more and more tired of Hollywood producing sentimental Oscar bait, filmmakers are trying to find different ways to innovate the traditional formula. Something that has recently gained popularity is films that capture only a brief snapshot of the subject of the biopic's life, as opposed to a cradle-to-death story approach. "Spencer" and "Being the Ricardos," which focus on only a couple of days in the lives of their subjects, are the most recent examples of this style of filmmaking.
But even with more attempts to innovate biopics, it is not controversial to say that the Academy has an unnatural bias towards them, at the expense of other genres. Horror films, in particular, have a hard time with the Academy. In the Academy's nearly 100-year history, only six horror films have been nominated for Best Picture and only one film, "Silence of the Lambs," has won the award. This trend shows no sign of changing any time soon, with critically acclaimed horror films such as "Us," "Midsommar," "Hereditary" and more being ignored by the Academy.
While the Oscars show no sign of leaning away from biopics, they are losing power as an institution in Hollywood, as less and less viewers tune in to watch the show each year. And it is not the only one. It was announced that, after last year's dismal numbers, the Golden Globes would be a private ceremony and not televised. Biopics, with a few rare exceptions, tend to underperform at the box office, so studios mostly produce them as awards-grabbers. But if the Oscars, and other award shows, start losing their power and credibility, then there will be less incentive for studios to produce them in general. This might mean that films in other genres will be given chances to shine – a welcome change for viewers tired of seeing only biopics in the spotlight.
Leave a Comment
About the Contributor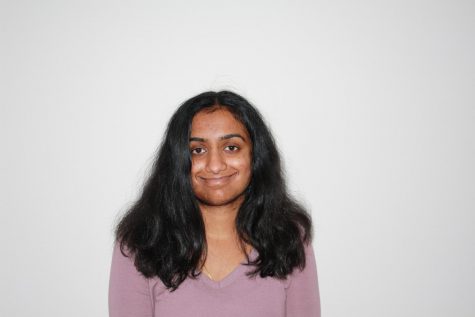 Ramita Setty, Copy Editor
Ramita Setty is a senior and copy editor. When she isn't focusing on Journalism, she enjoys reading fantasy novels, writing her own short stories, and is a professional activist for the advancement of the Oxford comma.