Witch Queen reveal stream
Ever since its announcement at the reveal of "Destiny 2: Beyond Light" in the summer of 2020, fans have highly anticipated the reveal of the gameplay for the newest expansion for "Destiny 2," "The Witch Queen." On Aug. 24, 2021, Bungie, the developers of Destiny, conducted a reveal stream on Youtube and Twitch. During the stream, many details were divulged regarding the upcoming expansion, as well as some aspects of Year Five of "Destiny 2."
"The Witch Queen" will include a new destination and a new enemy type. The Throne World is the new destination being introduced in "The Witch Queen," and belongs to Savathun the Witch Queen, the primary antagonist of the expansion. A Throne world is a pocket dimension, where the ruler can bend the laws of reality to their whim. In the expansion, the protagonist will encounter a brand new enemy type that "Destiny 2" has never seen before: The Lucent Brood of the Hive, or Hive Guardians.
The Hive Guardians are a very unique enemy type. The Lucent Brood have the ability to use the Light, magical abilities that the player character has had the ability to use throughout "Destiny 1" and "Destiny 2." There are nine different Light subclasses, and while only the Blade Barrage Solar Hunter, Sentinel Shield Void Titan and Stormcaller Arc Warlock are shown for the Hive, it is very likely that there is a variant of Lucent Brood for every subclass variant of player in the game. These enemies can be found in Savathun's Throne world and across the Sol system as well. 
Debuting in "The Witch Queen" is "Destiny 2"'s first weapon crafting system, and with it is a brand new weapon type: The Glaive. Described as a mixture of melee and ranged offense and defense, it will not be found like a normal weapon, but crafted. In Season 14, "Season of the Chosen," "Destiny 2" got Transmog, a way of customizing an armor's look. In "The Witch Queen," "Destiny 2" will be getting weapon crafting. However, at this time, there is not much known about this system.
In addition, unlike "Destiny 2: Beyond Light," "Destiny 2" will not be receiving a new subclass in "The Witch Queen." Instead, Bungie is reworking the existing Light Subclasses of Void, Solar and Arc. The first of these, Void, will be launching with "The Witch Queen" as Bungie converts the existing system into the same one that Stasis uses.
"Destiny 2: The Witch Queen" launches on Feb. 22, 2022. It will be available on PC, Xbox One and Series X|S, Stadia and Playstation 4 and 5.
Leave a Comment
About the Contributor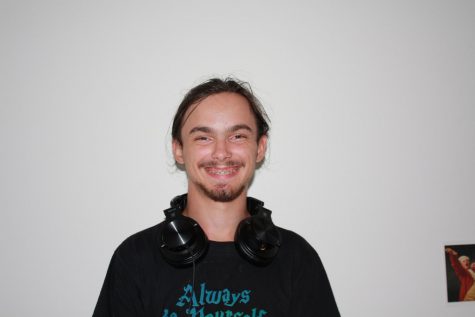 Scott Sauter, Staff Writer
Scott Sauter is a senior and staff writer for The Phoenix. He loves to read and play his instrument, and also loves playing video games such as Shadowrun: Dragonfall, Dark Souls 3, and Destiny 2.