Belfast: a charming boyhood
Life is painfully cinematic in Kenneth Branagh's film memoir of his childhood, "Belfast." Set in Northern Ireland, the film follows Buddy, a cute nine year old boy (Jude Hill) who watches the political and religious strife of his home through wide open eyes. An opening scene includes an action-style shot of exploding Molotov Cocktails, with the camera spinning around Buddy's face. The sounds of rioting and explosions vibrate through the theater before quieting to a household scene of Buddy getting ready for school. Politics and war swaps places with ordinary domestic arguments. In Belfast, Branagh sees his childhood through the rose-tinted lens of the cinema, combining sixties glamour with grim political tension. Van Morrison plays in the background as Buddy wanders through his neighborhood, aware but also distant from the problems of his neighborhood and the financial worries of his parents, whom he eavesdrops on at night. Avoiding the genre of gritty political films, "Belfast" manages to be a touching film about boyhood.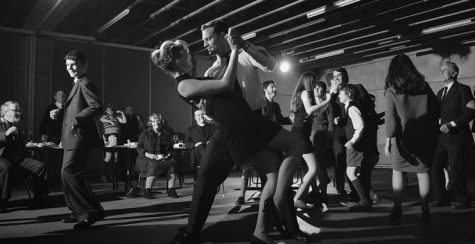 The film centers around Buddy and his mother (Caitriona Balfe), father (Jaime Dornan) and grandparents (Judi Dench and Ciarán Hinds). His parents are beautiful and heroic, as parents would be to a nine-year old's eyes. His grandparents are loving and funny, and they help Buddy with his math homework and getting the attention of a pretty girl with long hair. He plays with wooden swords and catches westerns on the TV. The family watches "Chitty Chitty Bang Bang" (1968) at the theater.
 Almost overly sentimental and nostalgic, Branagh's film evokes the pleasure of the cinema in its most dramatic form. It is a film that is as sweet as a Disney movie, a sweeping homage to an obviously beloved childhood. It is a film that slowly melts into something that, while not incredibly profound or novel, is enchanting nonetheless. As one watches Buddy's father, movie-star handsome, sing "Everlasting Love," they feel the same sense of joy and sadness that the past always evokes.
Leave a Comment
About the Contributor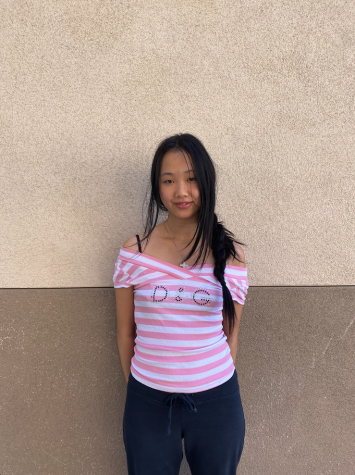 Sara Chow, A&E Editor
Sara's one of the A&E editors. She loves clothes, movies and books, and has a pet guinea pig named Cinnamon.